You Could Save Hundreds of Thousands of Dollars on Technology This Tax Year, But Only if You Act Now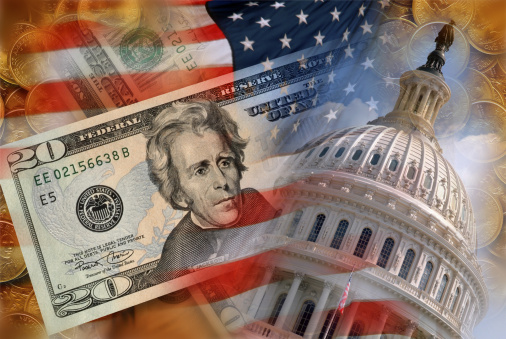 It's official! The U.S. Senate passed the extension to Section 179 of the IRS tax code, and President Obama signed it into law as of December 19th. That means your business needs to act right now in order to potentially save up to $500,000 on your taxes for 2014.
You can read more about the benefits of the Section 179 tax deductions here, but essentially this allows businesses like yours to deduct the full purchase price of qualifying equipment or software that was either purchased or financed during the tax year, whether you paid in cash or financed the sale, and whether the equipment is new or used.
Moreover, the total amount that a business can write off for 2014 has been increased from $25,000 to a whopping $500,000! That's retroactive back to the beginning of this year, January 1, 2014.
BUT (and of course, there's always a but): this enhancement will expire on December 31, 2014. It has only been approved for this year, so you only have the next two weeks to act.
Luckily, Section 179 has been designed to be easy to use. So long as you've bought or financed any eligible equipment between Jan 1st and Dec 31st, 2014, you just have to fill out a form from the IRS to claim the amount. You can read more about the process here.
At Pulse Business Solutions, we are dedicated to making your technology provide the best possible value for your business, whether that's in improved productivity and efficiency from streamlined IT services and support, or in strategy and guidance on taking advantage of innovative IT solutions and opportunities like this. To find out more about how we can improve your technology experience in Florida, contact us today at (239) 676-6679 or info@pulsebizsolutions.com.
Yes! I'm looking for the best IT services to support my business
Clients Feedback
After switching to Pulse, we were pleased to know that our IT service bills were consistent and fixed fee each month. This part was huge because finally we could plan and budget for our IT service expenses. We also appreciated the fact that Pulse would dispatch experienced technicians based on the issue at hand resulting in faster resolution of problems that arose. One of the most valuable parts of working with Pulse is that I know there will be a quick and appropriate resolution to any issue that we experience. This process gives me peace of mind because like most small businesses, we need quick and efficient responses to any and every system issue we may face. Pulse's consistency and dependability in service is unparalleled to providers we've had in the past.
Consistent and Dependable-Non-Profit Organization
Fort Myers, FL
read more»