What Is Windows Server 2012 R2 and Why Should I Consider It For My Business?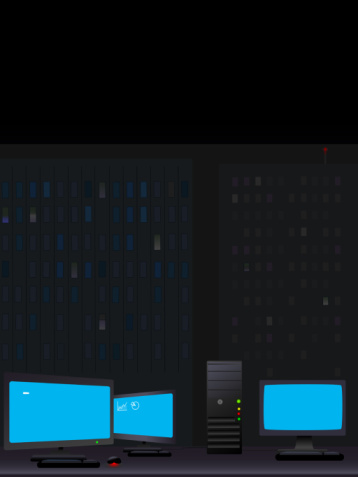 Windows Server 2012 R2 is a Microsoft "Generation-2 Virtual Machine (VM)" that offers enhanced networking, storage, virtualization, virtual desktops, data protection and more.
Windows Server 2012 R2:
Enables you to access your business data from anywhere you have an Internet connection.
Can greatly lower your data storage costs.
Protects against malicious software being activated during a boot.
Boots 20% faster than previous Windows servers.
Provides for faster installations (50% faster) than previous Windows servers.
Increases your operational efficiencies.
Provides greater flexibility without compromising data or security.
Provides increased storage capabilities.
Allows your IT system to be maintained and applications repaired without any interruptions to business operations.
Provides greater data security 24/7 under any situation.
Allows you to run and process huge amounts of data (big data) with ongoing recovery that protects it against loss.
Has enhanced protection capabilities that ensure data is always transmitted and stored securely.
Why should you consider Windows 2012 Server R2?  Because it gives your business better IT performance, security, storage capacity and cost efficiencies.  
For more information about Windows Server 2012 R2 and how it can benefit your business, contact your Microsoft Certified Partners in Florida.  Call Pulse Business Solutions at (239) 676-6679 or email us at: info@pulsebizsolutions.com
Yes! I'm looking for the best IT services to support my business
Clients Feedback
After switching to Pulse, we were pleased to know that our IT service bills were consistent and fixed fee each month. This part was huge because finally we could plan and budget for our IT service expenses. We also appreciated the fact that Pulse would dispatch experienced technicians based on the issue at hand resulting in faster resolution of problems that arose. One of the most valuable parts of working with Pulse is that I know there will be a quick and appropriate resolution to any issue that we experience. This process gives me peace of mind because like most small businesses, we need quick and efficient responses to any and every system issue we may face. Pulse's consistency and dependability in service is unparalleled to providers we've had in the past.
Consistent and Dependable-Non-Profit Organization
Fort Myers, FL
read more»