What happens when you search the words "Search Engine Optimization"? You receive about 25,800,000 results. Those are impressive results for only three words.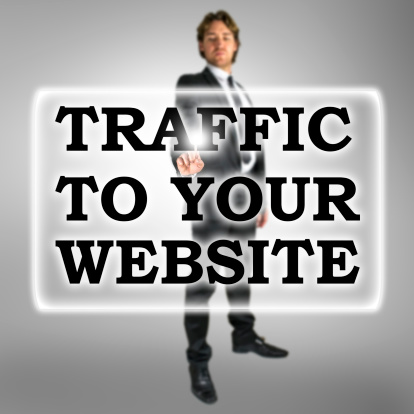 SEO is one of the most popular topics when it comes to online marketing in the modern age. The online world is fast and ruthless. If you're not willing to adapt then your business, whether it's small or large, will be punished. Google algorithms have shaken-up the playing field and imposed two key updates: Panda, affecting low-quality content—and Penguin, affecting sites involved in link-building schemes.
There are many rules that need to be followed to ensure your business thrives online and reaches your target demographic. We connected with some experts in SEO to help you understand the different approaches to marketing your content.
Top SEO Tips for better Results
1. Keep it simple and build trust
Rhea Drysdale, CEO of search engine optimization consulting firm Outspoken Media says, a client she worked with decided to go against her advice and divided the company website into seven microsites, each with a different focus. The results to this approach were terrible. Google originally trusted the business's single domain, but had to start over again once they added an additional six domains. If Google doesn't trust a site, it's less likely the results will appear at the top of the search.
2. Earn your links
Don't purchase links from other sites. Google's Penguin algorithm update will punish you and your credibility will be gone. Mark Munroe, director of SEO for real-estate site Trulia says, the best approach is to earn links. You can earn links "by creating a reason someone will link to you; through compelling content. Your site should 'organically generate links' on its own, without you having to go after them.
3. Teach colleagues about SEO
Get your colleagues involved in SEO to help drive traffic to your site. Consistent updates will increase credibility in search rankings. When everyone works together, the progress can be staggering," says Munroe.
4. Leave the anchor text for the Pirates
Marketers have often over-used their desired search words in anchor text to help their rankings. However, Google has finally cracked down at this approach. Munroe says, anchor text abuse "signals to Google your reputation is not earned." Leave it up to Google to decide how to link to you, he advised.
5. Be aware of Technical Issues
Technical issues can negatively impact your search rankings. Don't pay the price for broken 301 redirects; a noindex tag that applies to the entire site; broken rel=canonical; and problems with your robots.txt file.
6. Stand out and earn a reputation
Eric Enge, CEO of digital marketing agency Stone Temple Consulting says, it is important to earn an authoritative and trusted online reputation by utilizing "extreme differentiation." He advises that you don't create "the same old content." Try to bring something new to an old topic. For example, search a topic and look for similarities in the majority of the results and then brainstorm new ideas to differentiate from them. If people like your bold ideas, then you will earn more links through social media and other blogs.
7. Solve your customer's problems
Create content that answers your target customer's questions or problems, says Enge. Help others and you will become a trustworthy source. Consistently engage with your customers and create a translucent atmosphere.
Following these tips will help your business and your Google rankings. You can share our tips with your friends by linking to our Facebook and Twitter pages or you can subscribe to our monthly newsletters to receive more up-to-date SEO tips. Also, leave a comment telling us what you thought of our article so we can help you achieve your SEO goals.
Yes! I'm looking for the best IT services to support my business
Clients Feedback
After switching to Pulse, we were pleased to know that our IT service bills were consistent and fixed fee each month. This part was huge because finally we could plan and budget for our IT service expenses. We also appreciated the fact that Pulse would dispatch experienced technicians based on the issue at hand resulting in faster resolution of problems that arose. One of the most valuable parts of working with Pulse is that I know there will be a quick and appropriate resolution to any issue that we experience. This process gives me peace of mind because like most small businesses, we need quick and efficient responses to any and every system issue we may face. Pulse's consistency and dependability in service is unparalleled to providers we've had in the past.
Consistent and Dependable-Non-Profit Organization
Fort Myers, FL
read more»