Verizon's Cookies Are Tracking Your Web Visits Without You Knowing It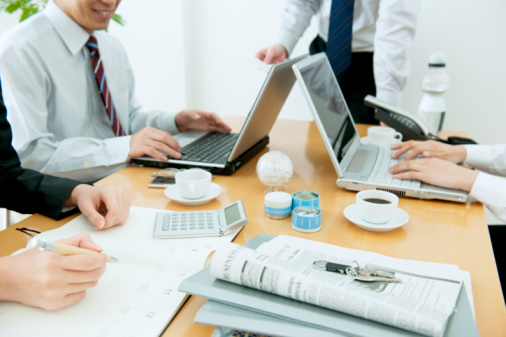 Verizon Wireless has been receiving warnings for months from cybersecurity experts stating that they've been putting their customers' privacy at risk. Computer codes used by Verizon to tag and follow their mobile subscribers are leaving them vulnerable to hidden tracking. It's been reported this month that Turn – an advertising software company – was using Verizon's unique customer codes to regenerate its own tracking tags. They were doing this after consumers had already opted to delete what is known as a cookie, a bit of code that tracks activity on your web browser. Basically, Turn has been able to continue tracking visitors even after they thought they had deleted their digital footprint.
Typically an internet user can decide to delete their cookies at any time, but Verizon customers are unable to delete what is known as supercookies. Experts say that the company has implemented hidden tracking mechanisms into their browsers and apps, easily exploitable by third parties. Websites have placed code in people's browsers for years to track their online activities, allowing advertising to be tailored to their interests.
In 2007, the FCC decided that privacy regulations governing phone communications don't apply to the wireless Internet service provided by phone companies. Major online companies already allowed advertisers to target specific groups of customers, and the FCC ruling allowed wireless providers to do the same. Verizon is currently at the forefront of telecommunications companies selling information about their customers to their advertisers – something which AT&T tried out last year but dropped due to backlash.
Turn works with Verizon on behalf of advertisers and can sync its own tracking codes with Verizon's customers' tags – advertisers placed orders through Turn to show ads to particular audiences. Turn has announced that due to the concerns of Verizon customers for their privacy, they will suspend use of ID codes to regenerate tracking cookies.
For their part, Verizon says they are currently evaluating their ad-targeting system. They noted that the company is considering letting customers opt out of being tagged with the undeletable customer codes. Security experts maintain that Verizon's use of unique customer ID tags leaves subscribers vulnerable to silent online tracking by third parties – and that stronger privacy laws for regulating wireless Internet services may be the only way to ensure it stops.
For a business using Verizon as their service provider, it can be extremely unnerving to know their data is being held and secretly used. Company's go to great lengths to keep their private data concealed, and with these tactics it's hard to know what information is being pulled, and by whom. The best bet to stop Verizon from selling information about its customers is the passing of new net neutrality laws. Supporters of net neutrality have been vocal to the F.C.C that broadband providers should be reclassified as common carries, making an even playing field on the internet for companies of all sizes.
For more on how Verizon's supercookies and the prospect of net neutrality can affect you, contact Pulse Business Solutions at info@pulsebizsolutions.com or by phone at (239) 676-6679.
Yes! I'm looking for the best IT services to support my business
Clients Feedback
After switching to Pulse, we were pleased to know that our IT service bills were consistent and fixed fee each month. This part was huge because finally we could plan and budget for our IT service expenses. We also appreciated the fact that Pulse would dispatch experienced technicians based on the issue at hand resulting in faster resolution of problems that arose. One of the most valuable parts of working with Pulse is that I know there will be a quick and appropriate resolution to any issue that we experience. This process gives me peace of mind because like most small businesses, we need quick and efficient responses to any and every system issue we may face. Pulse's consistency and dependability in service is unparalleled to providers we've had in the past.
Consistent and Dependable-Non-Profit Organization
Fort Myers, FL
read more»