Using Cloud Backup: It's Essential To Test Your Cloud Backups On A Regular Basis.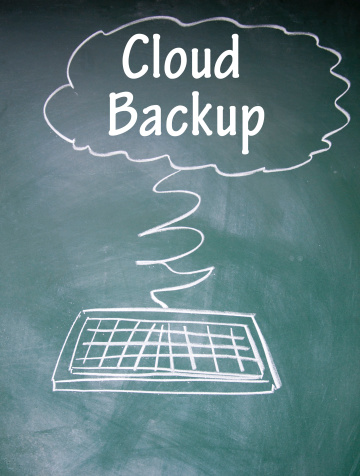 Cloud backup offers a secure and encrypted method of protection for your critical business data. But unless you test it regularly, you won't know if it is truly backing up all your data, or if you can access your data in a timely fashion.
You can rest assured knowing your data is secure as long as you perform regular tests to ensure your data is recoverable. Many organizations utilize cloud backup services and assume the cloud provider is completely responsible for the recoverability of their data. They aren't.  This is why it's so critical to perform tests on a regular basis.
Data recovery failures can occur for a number of reasons:
Corruption of original files
Hardware failures on backup systems
Backup software errors
Network errors during the backup process
Don't make the mistake of assuming your cloud backups are foolproof. Test your backups to ensure your data is recoverable in the unfortunate event of a disaster.
Do a test to see if you can recover your data.  Ensure that bandwidth limitations don't make it impossible to recover data from the cloud quickly and easily.
Do a test to determine performance.  When disaster strikes, you'll need to know how long it will take before service is restored. The only way to know this is to do a performance test ahead of time.
Always document your recovery procedures and results, so you don't have to use trial-and-error recovery tactics during a real disaster and you have specific notes about what to do when disaster strikes.
For help testing your backups, give Pulse Business Solutions a call at (239) 676-6679 or send us an email at: info@pulsebizsolutions.com 
Yes! I'm looking for the best IT services to support my business
Clients Feedback
After switching to Pulse, we were pleased to know that our IT service bills were consistent and fixed fee each month. This part was huge because finally we could plan and budget for our IT service expenses. We also appreciated the fact that Pulse would dispatch experienced technicians based on the issue at hand resulting in faster resolution of problems that arose. One of the most valuable parts of working with Pulse is that I know there will be a quick and appropriate resolution to any issue that we experience. This process gives me peace of mind because like most small businesses, we need quick and efficient responses to any and every system issue we may face. Pulse's consistency and dependability in service is unparalleled to providers we've had in the past.
Consistent and Dependable-Non-Profit Organization
Fort Myers, FL
read more»