Urgent IE Threat Leads Microsoft to Issue Zero-Day Patch & Rescue Windows XP Users – But Don't Expect to be Saved Next Time!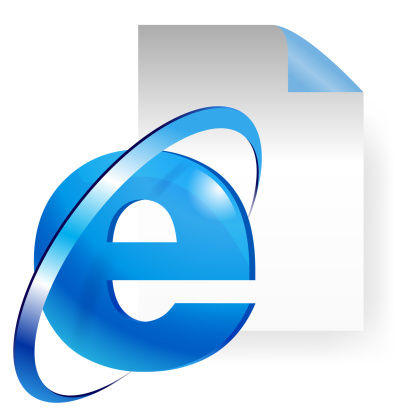 Still running Windows XP? If so, you're about to face the first major IE threat since Microsoft ended support on April 8th, 2014. And not to worry you, but the threat is extremely severe for Windows XP users. When a hacker exploits the threat, they're able to gain control of your PC and gain the same user rights as you. Essentially, this allows the hacker to steal all of your business data.
Do Not Ignore This Threat – The Consequences of Data Theft Can Ruin Your Business!
FireEye Research Labs discovered the zero-day exploit, which impacts IE 6 through IE 11; however, the attack specifically targets IE 9 through IE 11. While Microsoft has ended support for Windows XP, an out-of-band patch for IE users and an update for XP users have been released due to the severity of the threat.
But what's so severe about the zero-day exploit? Well, the threat allows attackers to host malicious websites designed to exploit the vulnerability in affected versions of Internet Explorer. Once the hacker has created a malicious website, it's simple to convince unsuspecting users to click a link and visit the site.
If you do visit the site, the hacker can gain control of your PC and gain the same user rights as you. Once this happens, the hacker is able to steal all of your business data and the following confidential information could end up in the wrong hands:
Customer databases
Corporate banking details
Financial information
Employee records
And the consequences of data theft are severe! Your organization could easily experience:
Non-compliance penalties
Breaches of confidentiality
Financial losses
Compromised reputation
Industrial espionage
Now you're probably wondering, "what can be done to protect my business against the zero-day exploit?" And fortunately, the solution is fairly simple. Here's a few important tips:
Apply the Patch: If you don't have automatic updates enabled, please contact us to apply the patch and resolve the vulnerability.
Avoid Suspicious Links: If you're using Internet Explorer, it's critical to avoid suspicious links and unknown websites.
Switch Browsers: If it's absolutely necessary to visit unknown websites, temporarily switch to a different browser.
Keep in mind; if you're running Windows XP, the threat is especially dangerous due to the vulnerability of the operating system. But truth be told, there's a positive side to the threat – it serves as a reminder of the importance of migrating to a secure operating system.
To learn more about the zero-day exploit, give us a call or send us an email. We can help you apply the patch and upgrade to a secure operating system.
Yes! I'm looking for the best IT services to support my business
Clients Feedback
After switching to Pulse, we were pleased to know that our IT service bills were consistent and fixed fee each month. This part was huge because finally we could plan and budget for our IT service expenses. We also appreciated the fact that Pulse would dispatch experienced technicians based on the issue at hand resulting in faster resolution of problems that arose. One of the most valuable parts of working with Pulse is that I know there will be a quick and appropriate resolution to any issue that we experience. This process gives me peace of mind because like most small businesses, we need quick and efficient responses to any and every system issue we may face. Pulse's consistency and dependability in service is unparalleled to providers we've had in the past.
Consistent and Dependable-Non-Profit Organization
Fort Myers, FL
read more»