Tired of IT Frustration? An Outsourced IT Department is Exactly What You Need!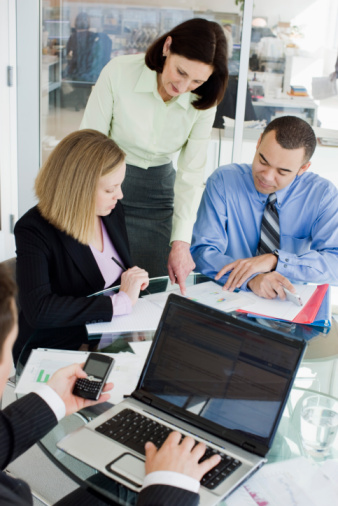 According to recent reports by McKinsey & Co. and the Hackett Group, most businesses are looking to spend less money on IT operations and infrastructure, in order to put resources towards areas that produce more revenue. The reports also found that the majority of respondents want to spend less on IT infrastructure while shifting resources towards analytics and innovation.
So how can this be done? If you're looking to shift resources to analytics and innovation, an outsourced IT department is the best choice for you. While an in-house IT staff will understand your company's particular IT systems, an outsourced IT department is effective at introducing and implementing innovative new technologies.
The reports also discussed how to resolve IT obstacles. According to respondents, here are the top three ways to resolve IT obstacles:
More funds for priority projects.
A higher level of IT talent.
Improved business accountability.
How Does an Outsourced IT Department Help You Resolve IT Obstacles?
Do you want to have more funds available for priority projects? Most businesses are looking to shift resources to revenue-producing areas, however, it's difficult to do this when you're maintaining an internal IT staff. Now you're probably wondering: "what's so difficult about maintaining an internal IT staff?" Well, the cost is much higher than outsourcing IT support would be.
Ultimately, an internal IT staff increases the amount of money put towards your IT investment. For example, your internal IT staff requires the following:
A regular salary.
IT support training.
Holiday and sickness cover.
In contrast, an outsourced IT department is paid by the hour or at an affordable, flat-rate monthly fee. This eliminates the need to budget for IT support training to keep your staff current in the evolving world of technology. An outsourced IT department attends regular training to stay up to date and maintain a high level of IT talent. In addition, an outsourced IT department eliminates the need to budget for holiday and sickness cover, which enables you to have more funds available for priority projects.
So how does an outsourced IT department improve business accountability? While your internal IT staff demonstrates a certain level of accountability, an outsourced IT department takes complete responsibility for handling your IT systems. A service level agreement (SLA) is written and signed to reflect the outsourced IT department's commitment to maintaining your IT systems effectively.
If you're dissatisfied with your current IT infrastructure, an outsourced IT department can help you align your IT systems with your business objectives to help you achieve business growth and success.
To learn more about resolving IT obstacles, give us a call at (239) 676-6679 or send us an email at info@pulsebizsolutions.com. Pulse Business Solutions can help you make the most out of your IT investment.
Yes! I'm looking for the best IT services to support my business
Clients Feedback
After switching to Pulse, we were pleased to know that our IT service bills were consistent and fixed fee each month. This part was huge because finally we could plan and budget for our IT service expenses. We also appreciated the fact that Pulse would dispatch experienced technicians based on the issue at hand resulting in faster resolution of problems that arose. One of the most valuable parts of working with Pulse is that I know there will be a quick and appropriate resolution to any issue that we experience. This process gives me peace of mind because like most small businesses, we need quick and efficient responses to any and every system issue we may face. Pulse's consistency and dependability in service is unparalleled to providers we've had in the past.
Consistent and Dependable-Non-Profit Organization
Fort Myers, FL
read more»