Should You Outsource or Keep IT In-House?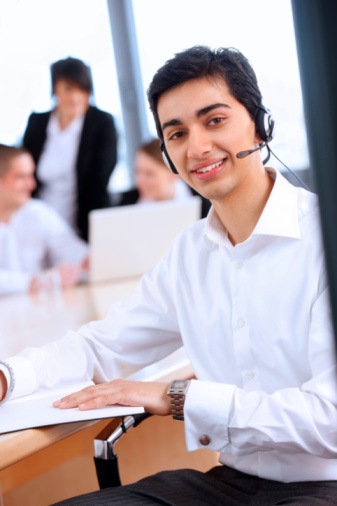 Do you outsource your information technology services or keep IT in-house? How do you know what's the best choice for your business? IT can be a confusing decision.  You need to consider various factors— from maintaining your network and updating antivirus software, to ensuring remote users have access to resources. A huge variety of IT issues can occur on a daily basis.
The following information should help you determine which option is best for your business.
In-House IT Staff Can Provide:
When you have IT support technicians on staff, you can address technology disruptions and emergencies immediately. Your in-house IT staff should also have a thorough understanding of your IT systems.
As a full-time employee, you're paying in-house IT staff a predictable salary that remains the same, regardless of the tasks. This allows you to keep your IT costs steady, even as your technology changes.
However Using In-House IT Staff Can Be a Disadvantage:
In-house IT support technicians require ongoing training to stay up-to-date on the evolving technology. This training, combined with an employee's full-time salary, can be very expensive. Plus, in-house IT employees get sick, need time off, and require benefits such as health insurance, social security contributions, and workman's compensation.
While your IT support technician may have a thorough understanding of your current technology, having one or two employees can't compare to the expertise of an IT provider.  What happens if you decide to upgrade to state-of-the-art technology? Will your current IT staff have the expertise to support, monitor, and manage this? 
Outsourcing IT Services and Support Provides:
Cost-Efficient IT Services and Support
Outsourcing tends to be a lot less expensive than hiring a full-time IT staff in-house. An IT provider handles the cost of training and certifying IT staff. When you're not committing to an annual salary and benefits, you can save a lot of money by outsourcing IT.
Most professional IT providers offer 24/7 access to tech support specialists, either by phone or computer. With an IT provider, you'll have the peace of mind knowing your technology will be up and running at all times.
IT providers have access to state-of-the-art technology, often resold at a lower price than you'd be able to find on your own. IT providers also have a broad knowledge and expertise about a wide range of new and innovative technologies.
Outsource vs. In-House: The Verdict
Outsourcing IT services is a great choice for your business. With an IT provider, you can stay focused on your core competencies and gain access to cutting-edge resources and expertise. For most businesses, a local IT provider is the best option to ensure on-site support is available when needed.
For more information about Pulse Business Solutions's IT Service and Support offerings, call (239) 676-6679 or email us at: info@pulsebizsolutions.com
Yes! I'm looking for the best IT services to support my business
Clients Feedback
After switching to Pulse, we were pleased to know that our IT service bills were consistent and fixed fee each month. This part was huge because finally we could plan and budget for our IT service expenses. We also appreciated the fact that Pulse would dispatch experienced technicians based on the issue at hand resulting in faster resolution of problems that arose. One of the most valuable parts of working with Pulse is that I know there will be a quick and appropriate resolution to any issue that we experience. This process gives me peace of mind because like most small businesses, we need quick and efficient responses to any and every system issue we may face. Pulse's consistency and dependability in service is unparalleled to providers we've had in the past.
Consistent and Dependable-Non-Profit Organization
Fort Myers, FL
read more»