Screen Rotation Issues With Your iPhone?
Getting a grasp on every feature that your iPhone has to offer can be tough, and it's even more frustrating when simple features like screen rotate aren't working. Does your phone appear to be stuck in landscape or portrait mode? Are you spinning your phone around so much that it makes you dizzy… and the screen still isn't budging? You can test out a few different steps to see if you simply need to adjust your settings, or if there's a bigger issue at hand.
Here Are Three Tips To Help Fix Your iPhone or iPad Screen Rotation Issue.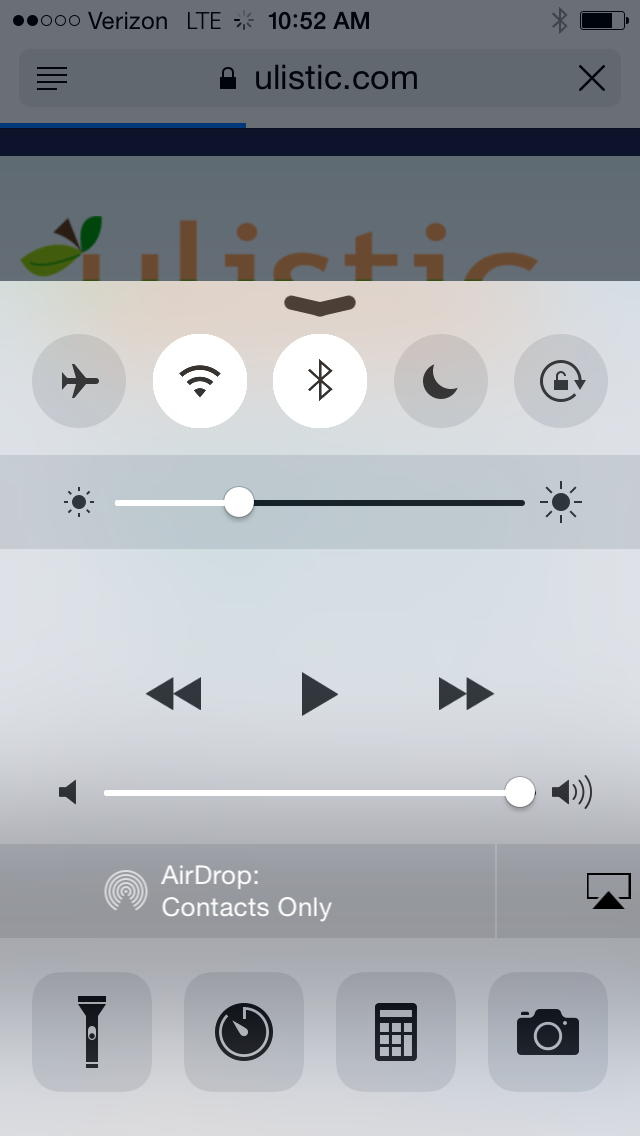 First, it's important to recognize that not all apps rotate – some function only in portrait or landscape mode, and some switch independently depending on the content they're displaying. Your calculator app should rotate with your device, so opening that and moving your phone around should give you an idea if rotation is working.
Check for the rotate symbol (a lock with a circular arrow around it) in your status bar. If you see that icon it means that Orientation Lock is on. You can turn it off by swiping up from the bottom of the screen to get to control center – then simply tap the icon.
Are you working on an iPhone 6? Turning off Display Zoom will allow you to rotate the home screen
Using an iPad? You likely have a Side Switch which can be turned off or on – use that tool accordingly and see if your rotation is working properly.
Still No Luck?
If you've tried the options above and are still having issues with your device's rotation, try restarting your device. Beyond that, you can back up and restore your device and hope that the factory setting will return its functions.
To get more tips on dealing with hardware issues with apple or other devices contact Pulse Business Solutions at info@pulsebizsolutions.com or by phone at (239) 676-6679.
Yes! I'm looking for the best IT services to support my business
Clients Feedback
After switching to Pulse, we were pleased to know that our IT service bills were consistent and fixed fee each month. This part was huge because finally we could plan and budget for our IT service expenses. We also appreciated the fact that Pulse would dispatch experienced technicians based on the issue at hand resulting in faster resolution of problems that arose. One of the most valuable parts of working with Pulse is that I know there will be a quick and appropriate resolution to any issue that we experience. This process gives me peace of mind because like most small businesses, we need quick and efficient responses to any and every system issue we may face. Pulse's consistency and dependability in service is unparalleled to providers we've had in the past.
Consistent and Dependable-Non-Profit Organization
Fort Myers, FL
read more»