Office 365 Message Encryption Will Be Available in the First Quarter of 2014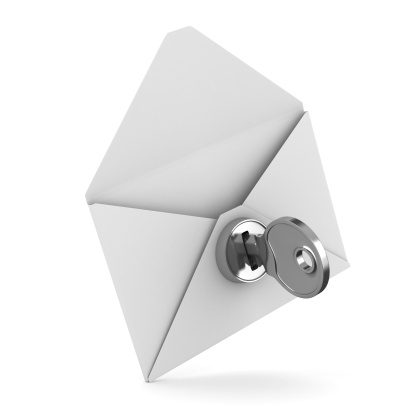 Microsoft has announced the upcoming release of Office 365 Message Encryption, which will be available for purchase during the first quarter of 2014. Office 365 Message Encryption allows users to send encrypted emails to recipients, regardless of the destination (Outlook.com, Gmail, Yahoo, etc.) For businesses, the release offers the ability to send sensitive business information with an increased level of protection against unauthorized individuals attempting to gain access to the information. Often, businesses send information through an email that requires encryption. For example, banks send credit card statements to customers, and attorneys send confidential information to clients.
Office 365 Message Encryption will be the new version of Exchange Hosted Encryption (EHE), including all of the same features plus more, including the ability to apply your company's branding to messages. Fortunately, Office 365 Message Encryption will be available free of charge for Office 365 E3 and E4 users, as the service is included in Windows Azure Rights Management.
In addition, Office 365 Message Encryption will be included in the standalone version of Windows Azure Rights Management. For a small fee of $2 per user per month, users can obtain a complete solution for the protection of internal and external information.
With Office 365 Message Encryption, users are able to send sensitive information without worrying about unauthorized access. Businesses and individuals alike can rest assured knowing their information is protected at all times.
How to Set Up Encryption
The administrator will be able to set up transport rules, which can be managed using a web-based interface or PowerShell. When setting up transport rules, go to the Exchange admin center and select the action to apply or remove encryption. Once the transport rules are finished, messages will be encrypted if they match the conditions.
Office 365 Message Encryption sends encrypted emails as HTML attachments. When the attachment is opened, the user will receive instructions to sign in via an Office 365 or Microsoft account. When the user signs in, the message is decrypted.
In addition, Office 365 Message Encryption allows users to apply custom branding for customized encrypted messages. For example, your company logo can be applied, and you're also able to customize text in the header, portal text, and the disclaimer.
Yes! I'm looking for the best IT services to support my business
Clients Feedback
After switching to Pulse, we were pleased to know that our IT service bills were consistent and fixed fee each month. This part was huge because finally we could plan and budget for our IT service expenses. We also appreciated the fact that Pulse would dispatch experienced technicians based on the issue at hand resulting in faster resolution of problems that arose. One of the most valuable parts of working with Pulse is that I know there will be a quick and appropriate resolution to any issue that we experience. This process gives me peace of mind because like most small businesses, we need quick and efficient responses to any and every system issue we may face. Pulse's consistency and dependability in service is unparalleled to providers we've had in the past.
Consistent and Dependable-Non-Profit Organization
Fort Myers, FL
read more»