Microsoft Office 365 Available Free-of-Charge for Students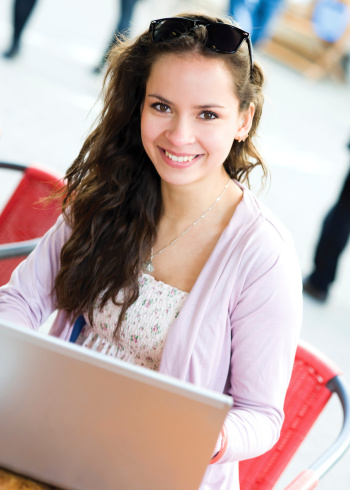 On Monday, Microsoft announced that schools and universities that license Microsoft Office for their staff have the ability to offer Office 365 to students for free. The program, known as "Student Advantage," was revealed in October and officially started on December 1st.
The worldwide launch of Microsoft's Student Advantage program allows teachers to help their students prepare for the technological advancements and demands of the modern workplace. Educational institutions, from elementary schools to universities and colleges, which license Office 365 ProPlus or Office Professional Plus 2013 are able to offer Office 365 ProPlus subscriptions to students for free.
According to Microsoft, schools must have licensed Office for staff, in order to be eligible for the program. The free office 365 subscription will expire when the student graduates. Schools that do not license Office 365 can pay an $80 flat-fee for a four-year subscription to Office 365 University, which allows students to install Office 2013 on up to two PCs or Macs.
Office 365 ProPlus includes the ability for each student to download 5 copies of the newest Office desktop applications on any PCs or Macs owned by the student. Students can also run the Android or iPhone editions of Office Mobile.
Microsoft Office is the most popular productivity suite, which makes it ideal for schools looking to familiarize students with the basic technological skills in the modern workplace. In the modern world, every career requires employees to be familiar with basic computer tasks and Microsoft Office skills, especially Word and PowerPoint.
In addition, Microsoft Office 365 offers the reliable collaboration capabilities that students require. Students who become familiar with the productivity tools within Office 365 will be able to excel in the classroom, as well as the workforce.
Have questions about Office 365 for your school in Florida.  Call Pulse Business Solutions today, we are your cloud and Office 365 experts and our team will make sure you get the right information about Microsoft Office 365 or any other cloud offering.  Call (239) 676-6679 or email us at info@pulsebizsolutions.com.
Yes! I'm looking for the best IT services to support my business
Clients Feedback
We initially called Pulse in to work on a problem that three other so called "experts" were not able to resolve. Within a couple of hours they had located and resolved the issue. James was able to explain what the cause of the problem was in non-geeky language that I could understand. We've been working with Pulse ever since then and just love the fast response times and personal service.
Their Knowledge is Remarkable-Linda Jenkins, Controller
Beaumont Electric Naples, FL
read more»