M is for Marshmallow
All About Android 6.0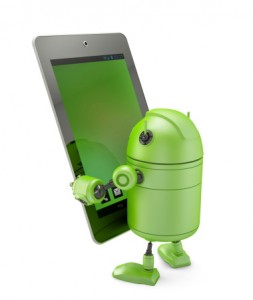 Google's newest sweet treat, or it's newest version of Android, has only been known by codename -Android M- until now. Considering that every year Google names it's newest version of Android after a sweet treat, working their way from A to Z, we are not too shocked to hear the name Marshmallow be revealed.
Not shocked, but not disappointed either.
Despite the speculation that Android M would arrive to us as version 5.2, Google has announced that Marshmallow will be released as version 6.0. At the same time, Google announced that the final SDK and M preview are now available for developers. The version will first get to Nexus devices expected to be released later this year, and soon after, will be available for OTA upgrades and possibly for select Sony models that have the developer beta.
David Burk, engineer for Android, unveiled the statue for Android Marshmallow in the morning on August 17th on Twitter, photographed and situated at their Mountain View headquarters – and just as delicious looking as you'd imagine.
"Whether you like them straight out of the bag, roasted to a golden brown exterior with a molten centre, or in fluff form, who doesn't like marshmallows? We definitely like them," wrote Jamal Eason, product manager for Android.
There are three primary changes to the latest version – and those changes include the following:
An enhanced virtual assistant: Google's virtual assistant will be even greater in Marshmallow – allowing users to view useful, contextual information on everything running on the device screen.
An easy way to set app permissions: When installing apps, you'll avoid the frustrating task of allowing developers permission to access various things. You can instead set permissions for what features are accessible at all times.
An amplified battery life that lasts longer: A new feature will notice when the device is in resting state, then work to conserve battery power to make the ultimate battery life twice as long in standby mode.
Pulse Business Solutions has the latest technology news and information. Contact us at (239) 676-6679 or send us an email: info@pulsebizsolutions.com to stay up-to-date and ahead of the competition.
Yes! I'm looking for the best IT services to support my business
Clients Feedback
After switching to Pulse, we were pleased to know that our IT service bills were consistent and fixed fee each month. This part was huge because finally we could plan and budget for our IT service expenses. We also appreciated the fact that Pulse would dispatch experienced technicians based on the issue at hand resulting in faster resolution of problems that arose. One of the most valuable parts of working with Pulse is that I know there will be a quick and appropriate resolution to any issue that we experience. This process gives me peace of mind because like most small businesses, we need quick and efficient responses to any and every system issue we may face. Pulse's consistency and dependability in service is unparalleled to providers we've had in the past.
Consistent and Dependable-Non-Profit Organization
Fort Myers, FL
read more»