Looking to Create Killer Online Presentations? Consider Picasa To Set You Ahead Of Your Competition!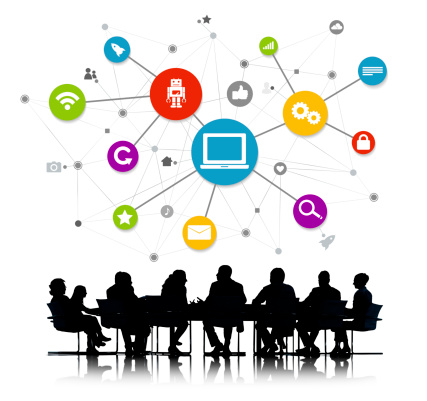 When creating a slideshow in any program, whether it's Picasa, PowerPoint, Keynote, or even the online presentation service known as Prezi, it's crucial to consider the speed at which the photos are shown, especially when embedded in your website or other online service.  These transition effects, and other settings that may help to achieve maximum effectiveness and overall comprehension of what your presentation is all about!
Consider this: when you display an image for too short or too long, you're risking a less cohesive online presentation. And when you fail to edit transitions properly, you're risking choppiness and lack of flow. Ultimately, your presentation can easily lose its effectiveness and fail to get your point across.
In this article, we'll show you how to toggle Picasa slideshow settings, in order to achieve optimal results during your business presentations. The simplest way to edit the speed of your slideshow in real time is to press play and pull up the control bar. To achieve this, you want to start your slideshow:
Select View > Slideshow or simply press Ctrl-4 to begin the slideshow.
When the presentation begins, hover the mouse over the bottom portion of the screen. This will bring up the control bar while pausing the slideshow so you can continue to make any necessary changes.
On the far right side of the control bar, you will find the Display Time setting. Simply use the – and + icons to change the settings.
There are times where you may need to play your slideshow continuously but don't want to tamper with the overall experience by exiting into edit mode while your audience watches you fumble around. In Picasa, you can achieve this looping effect without having to pull away from the slideshow. To set up your slideshow to play continuously:
Click Picasa > Preferences
Click the Slideshowtab
Select 'Loop slideshow'
Finally, a simple way to edit transition effects can also be found in the control bar, which conveniently allows editing in real-time with immediate playback. Simply follow the first two steps on how to set a slideshow's speed, and then click the drop down menu on the right that lists all the potential transition effects to apply. After editing the transition, you can resume your slideshow by pressing play. Don't create business presentations that will cause you to fail in getting your point across, or cause your audience to question your leadership and expertise. Follow these tips to produce the best online presentation you can.
Have questions? For more tips, call your business IT professionals at Pulse Business Solutions today. We are here to make sure you succeed in your ability to present effectively using the technology tools available. Call (239) 676-6679 or email us at info@pulsebizsolutions.com. 
Yes! I'm looking for the best IT services to support my business
Clients Feedback
After switching to Pulse, we were pleased to know that our IT service bills were consistent and fixed fee each month. This part was huge because finally we could plan and budget for our IT service expenses. We also appreciated the fact that Pulse would dispatch experienced technicians based on the issue at hand resulting in faster resolution of problems that arose. One of the most valuable parts of working with Pulse is that I know there will be a quick and appropriate resolution to any issue that we experience. This process gives me peace of mind because like most small businesses, we need quick and efficient responses to any and every system issue we may face. Pulse's consistency and dependability in service is unparalleled to providers we've had in the past.
Consistent and Dependable-Non-Profit Organization
Fort Myers, FL
read more»