Is Your Internet Browser Going BERserk?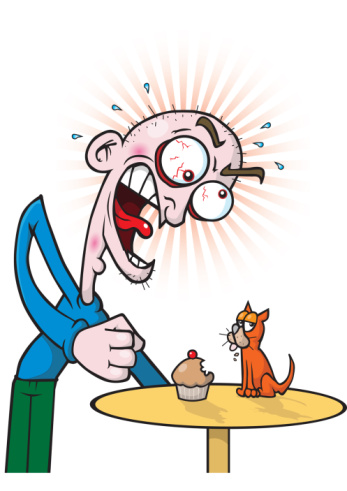 Are you using Chrome or Firefox to browse the Internet? If so, IMMEDIATELY make sure you've got the latest updates for these Internet browsers.
Why?
A very dangerous security flaw has been identified that lets hackers and malware skip over the Secure Sockets Layer (SSL) of Google Chrome and Firefox. SSL is widely used security protocol designed to protect your privacy and ensure the integrity of information sent between your computer and the server you are on.
Remember Heartbleed? That little bug also let hackers skip over SSL.
BERserk is the latest security vulnerability designed to wreak havoc with computer users. BERserk was discovered by Intel's Advanced Threat Research team and a security expert in France.
BERsek is very dangerous and it is present in all previous versions of Firefox and Google Chrome. The good news is that there is no evidence that it has been exploited for malware attacks, yet! It is a very easy problem to fix, and we stress the importance of ensuring your browser is up-to-date with the latest version. For some, you may have already fixed it without knowing it.
How do you check if your browser is up-to-date?
If you are running Google Chrome version 37.0.2062.124 or Firefox version 32.0.3, you are safe and you don't need to do anything else. However, if you are not running these versions, follow these easy steps:
Firefox: Click on the three horizontal lines in the top right to access the menu. Click on the question mark at the bottom of the pop-up menu. Click "About Firefox," and you will see your version. If your Firefox is out of date, just accessing this window will automatically kick off the update process.
Google Chrome: Click on the three horizontal lines in the top right of the browser. If your browser is out-of-date, these horizontal lines may be orange or red. If they are these colors, you will see a line that says "Update Google Chrome." Click it! It's just that easy.
Computer and network security are vital in today's world. You need to have an IT company that understands the pending risk to any business, large or small. This is why security is the cornerstone of our managed IT services offerings. If your IT company in Florida isn't talking to you about the importance of having a secure and locked down computer network, it is time to get a new IT company.
We invite you to try us out. Call our IT security team today and book your complimentary information technology security consultation with our experts. We will sit down with you and discuss the vital components that keep your business safe and secured. In addition, we will also show you ways you can properly back up all your information onsite and in the cloud, just in case.
Call us or send us an email today, and see how your business can be safer than ever before.
Yes! I'm looking for the best IT services to support my business
Clients Feedback
After switching to Pulse, we were pleased to know that our IT service bills were consistent and fixed fee each month. This part was huge because finally we could plan and budget for our IT service expenses. We also appreciated the fact that Pulse would dispatch experienced technicians based on the issue at hand resulting in faster resolution of problems that arose. One of the most valuable parts of working with Pulse is that I know there will be a quick and appropriate resolution to any issue that we experience. This process gives me peace of mind because like most small businesses, we need quick and efficient responses to any and every system issue we may face. Pulse's consistency and dependability in service is unparalleled to providers we've had in the past.
Consistent and Dependable-Non-Profit Organization
Fort Myers, FL
read more»