Information Technology in the Automotive Industry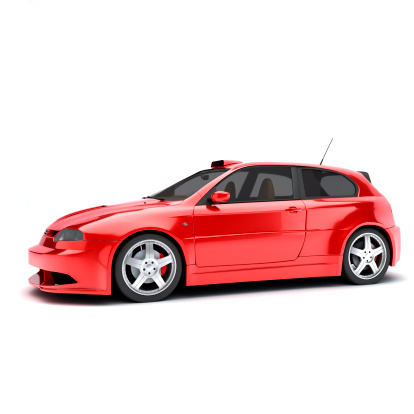 Information technology has impacted the automotive industry in a variety of ways. For example, IT has made advancements deep in the infrastructure of vehicles themselves, with emissions control, entertainment, safety features, and more. In addition, IT has impacted the relationship between dealers, original equipment manufacturers (OEMs), and customers.
In our evolving business world, new technologies allow us to interact with our customers in innovative ways. The most successful automobile dealers in the future will be those who utilize information technology to the fullest extent. There are many ways information technology can enhance business processes for the modern automobile dealer:
Increase Efficiency and Speed
Automobile dealerships maintain massive amounts of data. With a database management system, employees can manage large databases and process data requested by various users, improving the speed and efficiency of transactions.
For automobile dealerships, communication between employees, suppliers, and customers is essential. Over the years, a variety of communication tools have evolved providing simple and cost-effective methods of communication, such as live chat systems, online meeting tools, VoIP telephones, email services and video-conferencing systems.
Automobile dealerships must maintain enough stock to meet customer demand. Inventory management systems track the quantity of each automobile maintained by the dealership, triggering an order for additional stock when needed. These systems can be connected to the point-of-sale system, ensuring that the inventory management system is updated with each automobile that's sold.
Improve Customer Experience
Customer Relationship Management (CRM) systems capture dealerships interactions with each customer, improving the overall customer experience. If a customer calls with an issue, the customer support representative has the ability to see what vehicle or part the customer purchased, the shipping information, and the training manual for that item, resulting in the ability to provide efficient responses to customer issues.
With the recent advancements in information technology, automobile dealerships can improve business processes throughout the entire organization. To learn more about how your automobile dealership can benefit from information technology, give us a call at (239) 676-6679 or send us an email: info@pulsebizsolutions.com. 
Yes! I'm looking for the best IT services to support my business
Clients Feedback
Pulse has provided us with the most reliable, knowledgeable and prompt service that we have ever experienced in the computer industry. They guided us through the creation of our network and the changes we've made since then. They maintain the network and the hardware for all of our locations in the US and Canada. We recommend Pulse with pleasure and absolute confidence.
Prompt service-Peter Radno, President
GoldCoast Salads Naples, FL
read more»