Four Amazing Offline Capabilities with Google Chromebooks!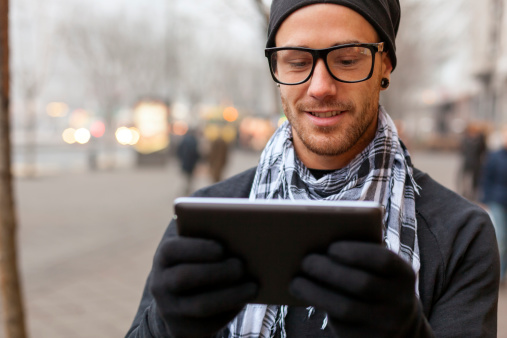 After a rocky start, Chromebooks are starting to make a comeback.  The offline capabilities of Chrome OS are impressive, and Chromebooks are now widely available from Dell, Acer, HP, Toshiba, and Samsung at reasonable price points.
Chromebooks are able to tackle many needs like sending emails and even watching movies offline. However, these capabilities are not widely known to the public, and take some tinkering around with settings to work. Here is a list of things you can do offline and how:
Google Calendar
Although you can't create or edit events on Google Calendar offline, you can still view your schedule. Simply, open Google Calendar in browser, click the gear icon, and select Offline option. Then click the Enable button in the pop up window that appears.
Google Mail
Gmail offline is built to support offline access. Therefore, emails can be read, responded to, searched and archived without network access. Google does not include offline capabilities immediately. But once you download and activate Google's Gmail Offline app, you are ready. It shares the same appearance as the mobile Gmail apps, and will synchronize your messages and actions. You can then access these offline by opening the Gmail Offline app.
Google Drive
With the Google Drive app, you can edit and view Google Docs, Slides, Sheets, and Drawing files. Simply open the Google Drive app, then click the gear icon in the upper-right corner and click Settings. Click the General tab and check the box that says "Sync your work to this computer so that you can edit offline"
Google Play
Google recently released the offline movie and TV show playback for Google Play. This means you can work and play offline. Now, any content you've purchased through the service can be saved locally on your Chromebook. To activate, click the small grey download icon at the bottom of a listing. Clicking this icon will activate offline viewing.
These new offline capabilities are just the beginning for Chromebook, and although they have had a few setbacks and a poor reputation to work on, it is clear to see that Chromebook is an efficient and powerful resource for web-less action.
For more tips and tricks on how to get the most out of Google Chromebook, contact us at (239) 676-6679 or send us an email at info@pulsebizsolutions.com.
Yes! I'm looking for the best IT services to support my business
Clients Feedback
After switching to Pulse, we were pleased to know that our IT service bills were consistent and fixed fee each month. This part was huge because finally we could plan and budget for our IT service expenses. We also appreciated the fact that Pulse would dispatch experienced technicians based on the issue at hand resulting in faster resolution of problems that arose. One of the most valuable parts of working with Pulse is that I know there will be a quick and appropriate resolution to any issue that we experience. This process gives me peace of mind because like most small businesses, we need quick and efficient responses to any and every system issue we may face. Pulse's consistency and dependability in service is unparalleled to providers we've had in the past.
Consistent and Dependable-Non-Profit Organization
Fort Myers, FL
read more»