Five Applications Used By Teenagers That Will Scare You To Death!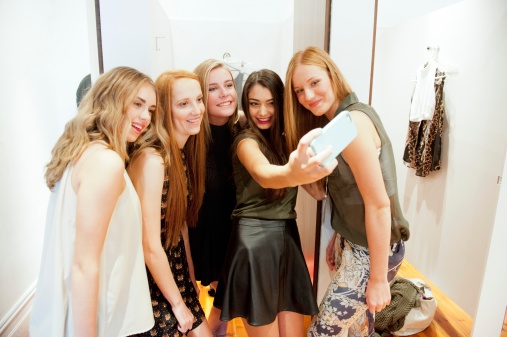 Kids these days, right? Yeah, that does sound like something someone who says "whippersnapper" would say, but you might be shocked at how fast teenagers can pick up technology. Arm a teenage with a laptop or a smartphone, and they become technology masters overnight. These same technological gurus will soon be entering the workforce. Should we be a little scared?
Teens are not scared to use cloud technologies, open privacy settings wide open, or even become friends on Facebook with someone who irritates them. This is their culture. A culture of text messages, snap chats, and selfies. Whether you like the culture or not, it's here to stay. If you want your kids to stay safe, it's important to know about the recent technological trends they're adopting, especially ones that could potentially put them in harm's way.
We recently came across five applications that if you have a teenage son or daughter you should be concerned about:
Snapchat: A picture application that allows a user to send a photo that only lasts for a few seconds. Basically, it works like this: send it, look at it, and then it is gone. Sounds like a great way to share photos you don't want sticking around forever, right? But, are they really gone? It is very easy for someone to take a screenshot and retain the photo forever, getting around the point of the app. This can lead to an embarrassing situation. If you are a parent, talk to your teenager about Snapchat and how they use it. Recommend that they should use the Facebook Slingshot app instead that allows them to communicate only with their Facebook friends.
Tinder: A location-based dating application that no teen should be using. Tinder allows nearby people to "swipe" photos and decide if they like them or not. If two people like each other, they could potentially meet up. This could be a potential hunting ground for those out to do harm, and is incredibly unsafe for trusting teens. This application needs to be on everyone's "do not use" list.
Vine: This mobile video app started out harmless enough, but it has turned into an online app that teens use to gain social acceptance. Check out the hashtag #firechallenge on Twitter to see what we're talking about. Peer pressure has expanded to include huge circles of other teens over the Internet now, so you have to take care that your teenage son or daughter isn't giving in to harmful trends online.
Whisper: An app for spreading rumors? As bad as that sounds, that's exactly what Whisper is. Whisper allows a user to post pictures and text anonymously. Information is shared with everyone close to the geographic locations of the person posting. Many of the top dangerous applications employ geotracking to bring teens together. Whisper could lead to cyberbullying and even other unacceptable behavior.
9GAG: This popular application distributes memes and pictures online. That doesn't sound too bad, but what is risky about this is that pictures can be shared with anyone on 9GAG. Many 9GAG users are cyberbullies and abuse other on the Internet, and are guilty of "swatting".
Have a teenager? What applications are they using? If you see any of the above applications on your son or daughters smartphone it is time to have a discussion with them. They may not be using it for the activities mentioned above, but it's not necessarily their own behavior that you need to worry about.
Have questions about any technology? Give your team at Pulse Business Solutions a call. We are here to help you use technology more efficiently in your business and get the most from your IT investments. Call (239) 676-6679 or drop us an email at info@pulsebizsolutions.com, and let's schedule some time for a one-on-one IT discussion.
Yes! I'm looking for the best IT services to support my business
Clients Feedback
After switching to Pulse, we were pleased to know that our IT service bills were consistent and fixed fee each month. This part was huge because finally we could plan and budget for our IT service expenses. We also appreciated the fact that Pulse would dispatch experienced technicians based on the issue at hand resulting in faster resolution of problems that arose. One of the most valuable parts of working with Pulse is that I know there will be a quick and appropriate resolution to any issue that we experience. This process gives me peace of mind because like most small businesses, we need quick and efficient responses to any and every system issue we may face. Pulse's consistency and dependability in service is unparalleled to providers we've had in the past.
Consistent and Dependable-Non-Profit Organization
Fort Myers, FL
read more»