Do You Know How Easy It Is For Anyone to See Your Password?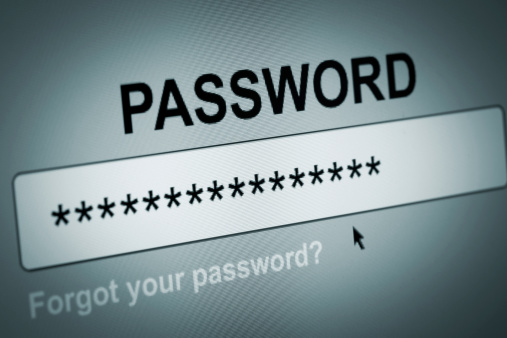 Passwords – the necessary evil in the information technology world. If you have one that is simple, it will be easy to crack and just doesn't seem safe. If you have one that's safe and complex, you'll never remember it. It's a frustrating conundrum for everyone.
As your team of trusted IT professionals in Florida, we recommend that you have a unique password for every single account, including your banking, credit card, Facebook, and any other online service you have. Yes, that sounds like quite the hassle, but here's why it's so important:
Say a hacker manages to crack one of your passwords and breaks into a single service. On its own, that's bad enough, but it's about to get a whole lot worse. They'll look at what email is associated with that service, or Google your name and see what other services you may be publically signed-up for. Then they'll take that cracked password and try it on EVERY ACCOUNT THEY FIND. By the time they're done, they'll likely have taken control of multiple accounts of yours, and be able to steal your online identity with ease.
If you own a business that you've associated with even one of your online accounts, you can kiss your confidentiality goodbye and start getting ready for a lot of angry clients.
So how do you stay safe?
Did you know that your web browser can remember the hardest passwords for you? WOW, that's a relief, isn't it? You can go ahead and create the hardest, most complex password, and your browser will remember it for you. Sounds too good to be true, doesn't it?
That's because it is!
If you were to bring in your computer to our Florida IT support office, we would be able to show you every single one of your super-complex, hard to guess passwords within just a few seconds.
Don't believe us? Here's how you can do it yourself on many of the leading Internet browsers:
Firefox: Click on the icon right above the three horizontal lines and select options. Go to the security tab and then click on SAVED PASSWORDS. You will see your list of websites and usernames. Click on the SHOW PASSWORDS button to see all your passwords. We recommend turning on the MASTER PASSWORD feature forcing someone to enter the master password before seeing all your other passwords.
Google Chrome: In Google Chrome, click on the three horizontal lines and choose settings. In the left hand column, select the SHOW ADVANCED SETTINGS link at the bottom of the screen. Scroll to the PASSWORDS AND FORMS section and click on MANAGE SAVED PASSWORDS. Choose your account and next to the obscured password, click the SHOW button. Google Chrome at least makes you enter your Windows or Apple password prior to showing the actual password.
Internet Explorer: IE offers the strongest security against casual snooping of stored passwords. On the flip side, IE is the weakest if the snooper knows what they are doing. IE doesn't have a way to see your saved passwords in the browser itself; however, there is a free program called IE PassView that allows someone to get the full list. There is no setting in IE that will stop this. You can lessen the risk by running Internet Explorer in Administrator mode.
Safari: Safari offers the weakest protection of them all (just don't use Safari). Simply click on Safari, go to preferences, and then auto-fill. Click on the EDIT button and presto! You can see all the saved passwords.
What does your team of Florida IT support professionals recommend?
Turn off password saving all together and use a third party service to manage your passwords. There are many available. Password managers work with every browser and some will even work with your line of business applications.
Have questions about password security in your business?
Give your team at Pulse Business Solutions a call right away. We have the top IT security professionals in Florida working for you and our team will make sure your security is the best it can be. Have a question? Call us at (239) 676-6679 or send an email to info@pulsebizsolutions.com.
Yes! I'm looking for the best IT services to support my business
Clients Feedback
After switching to Pulse, we were pleased to know that our IT service bills were consistent and fixed fee each month. This part was huge because finally we could plan and budget for our IT service expenses. We also appreciated the fact that Pulse would dispatch experienced technicians based on the issue at hand resulting in faster resolution of problems that arose. One of the most valuable parts of working with Pulse is that I know there will be a quick and appropriate resolution to any issue that we experience. This process gives me peace of mind because like most small businesses, we need quick and efficient responses to any and every system issue we may face. Pulse's consistency and dependability in service is unparalleled to providers we've had in the past.
Consistent and Dependable-Non-Profit Organization
Fort Myers, FL
read more»