Do You Have A Sound IT Strategy?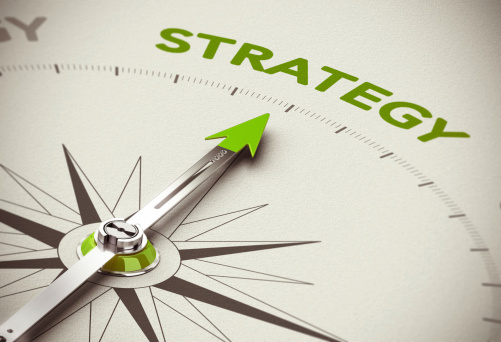 Reports in leading newspapers throughout North America state that:
Approximately 79% of small businesses don't.  
What does this mean for them—and for you, if you don't?
Decreased market share.
Higher operational costs per employee.
Shrinking profitability.
The inability to effectively compete.
Did you know that?
Businesses that invest in a Sound IT Strategy, outperform their peers by 24.5%. 
These numbers are proof that investing in a Sound IT Strategy is the formula for success.  So why is it that so many small businesses fail to make this investment? 
In a recent poll, small business owners said:
They lack the necessary knowledge about up-to-date IT solutions — They simply don't know what systems, hardware or software they should invest in to win market share and increase revenue.
The inability of vendors to inform them regarding the best IT solutions, was one of the main reasons for their lack of investment.
They lack the necessary time to prioritize IT initiatives. Small business owners must "juggle many balls," and IT never seems to make it to the top of their priority list.
They continue to react to IT problems as they arise.  If they could find an MSP that specializes in their type of business, and who understands their needs and challenges, they could delegate the management of their IT systems to this company.
They won't trust their IT systems to an under-qualified Managed IT Services Provider (MSP).  And, they point to the lack of skilled and experienced MSPs who specialize in their industry.
As a small business owner in Florida, where can you find a Managed IT Service Provider who specializes in overcoming your unique technology challenges?— One who can develop a customized, Sound IT Strategy?   Look to Pulse Business Solutions.
Our IT Professionals Specialize In:
Manufacturing/Distribution,
Legal,
Finance,
Energy,
Real Estate,
Healthcare,
Accounting, and
Many other markets.
They will design a Sound IT Strategy to support your marketing, sales, operations, finance, and other aspects of your business operations.
Are you looking for an experienced, trustworthy, and reliable, Managed IT Service Provider in Florida who can design and manage an IT system that promotes your success?  Look to Pulse Business Solutions. Call (239) 676-6679, or email us at info@pulsebizsolutions.com.
Yes! I'm looking for the best IT services to support my business
Clients Feedback
After switching to Pulse, we were pleased to know that our IT service bills were consistent and fixed fee each month. This part was huge because finally we could plan and budget for our IT service expenses. We also appreciated the fact that Pulse would dispatch experienced technicians based on the issue at hand resulting in faster resolution of problems that arose. One of the most valuable parts of working with Pulse is that I know there will be a quick and appropriate resolution to any issue that we experience. This process gives me peace of mind because like most small businesses, we need quick and efficient responses to any and every system issue we may face. Pulse's consistency and dependability in service is unparalleled to providers we've had in the past.
Consistent and Dependable-Non-Profit Organization
Fort Myers, FL
read more»