Attention All Healthcare Professionals! Still Using Windows XP? — Your Time Is Up.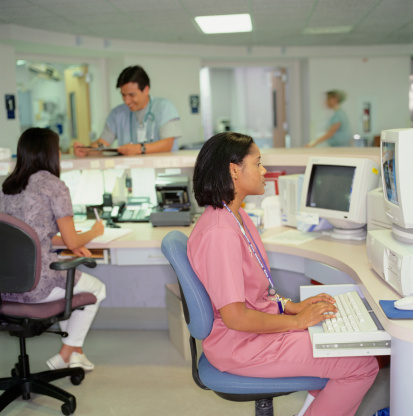 Microsoft has officially stopped delivering technical assistance or software updates for Windows XP.
They warn us: "These include security updates that can help protect your PC from harmful viruses, spyware, and other malicious software, which can steal your personal information."
However despite the years of warning, nearly 20% of businesses still run XP.  Healthcare organizations are particularly vulnerable, because using Windows XP risks noncompliance with HIPAA. Ironically, the cost of upgrading to a newer operating system is much less expensive than the price of a HIPAA settlement.
Whether you run a healthcare organization or other type of business, if you're using XP, it's only a matter of time before you'll be impacted by a virus, worm or malware.
Call Pulse Business Solutions at (239) 676-6679, or email us at info@pulsebizsolutions.com for more information, or assistance migrating from Windows XP.
Yes! I'm looking for the best IT services to support my business
Clients Feedback
After switching to Pulse, we were pleased to know that our IT service bills were consistent and fixed fee each month. This part was huge because finally we could plan and budget for our IT service expenses. We also appreciated the fact that Pulse would dispatch experienced technicians based on the issue at hand resulting in faster resolution of problems that arose. One of the most valuable parts of working with Pulse is that I know there will be a quick and appropriate resolution to any issue that we experience. This process gives me peace of mind because like most small businesses, we need quick and efficient responses to any and every system issue we may face. Pulse's consistency and dependability in service is unparalleled to providers we've had in the past.
Consistent and Dependable-Non-Profit Organization
Fort Myers, FL
read more»