At Least 70 Million "Targeted!"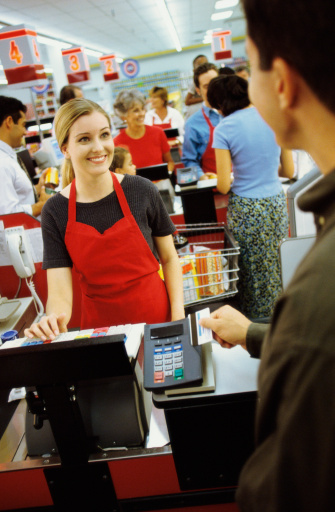 Holiday shoppers who shopped at Target stores between November 27th and December 15th should beware.  Target has now revealed that hackers stole the personal information of at least 70 million customers—30 million more than was previously estimated. Yet, it appears that 40 percent of people who shopped at Target during this period of time have not been notified about the data breach.   
Security experts are concerned that stolen information will be used to make fake credit cards.  They're also concerned that the personal information from these 70 million victims will be used for email phishing campaigns.
If you shopped at Target during this period time you should:
Closely review your credit card and bank statements this month and next month to determine if hackers used your cards.  (It sometimes takes as long as 45 days for a charge to show up.) 
Change the PIN numbers of debit or credit cards you used at Target. 
Immediately contact your bank or credit card company if you believe your data was compromised.
Enroll in Target's free credit monitoring and identity-theft protection if you were affected. You only have three months to enroll.  
The Federal and State Governments Are Taking Measures
Attorneys general from New York, Connecticut, Massachusetts, and Minnesota are joining a nationwide probe into the Target data breach.  It's believed that more than 30 states were involved in the breach.
Senate Judiciary Committee Chairman Patrick Leahy has introduced new version of a 2005 bill to improve how companies protect consumer data from cybercriminals. Those who attempt to commit computer fraud and fail will be punished as the same as those who commit a breach.   The bill would also set criminal penalties for companies that intentionally conceal data breaches.
Yes! I'm looking for the best IT services to support my business
Clients Feedback
Pulse has provided us with the most reliable, knowledgeable and prompt service that we have ever experienced in the computer industry. They guided us through the creation of our network and the changes we've made since then. They maintain the network and the hardware for all of our locations in the US and Canada. We recommend Pulse with pleasure and absolute confidence.
Prompt service-Peter Radno, President
GoldCoast Salads Naples, FL
read more»