Apple Pulls Buggy Update – Wants Everyone To Roll Back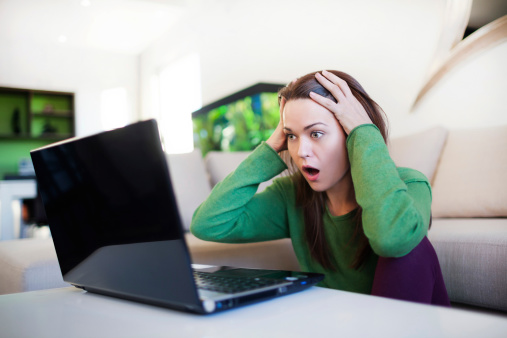 Yesterday, Apple did a complete 180 on their recent update to the iPhone and iPad Operating System. Just after a week of launching their iOS 8 update as part of their iPhone 6 release, Apple pulls the plug on 8.0.1 and promises 8.0.2 in the next few days.
What do you do in the mean time? Go back to Version 8.
Yes, Apple is taking another crack at updating the newly-release operating system after numerous reports of cell services ceasing to work after the update was done. This botched update was felt across the globe, affecting cell phone users in the US, UK, and Australia.
Apple advises their users to make sure they have a complete back up of their iPhone prior to doing any update. We also think that is a best practice to ensure you can fall back, just in case something goes sideways. You never know when something will not work as planned and it is also good to make sure you have a backup plan, just in case.
Apple also wants to make sure that their users have the most recent version of iTunes prior to connecting their iPhones to their computer system. iCloud backups can't be used to restore to previous versions of iOS.
This issue seems to be only impacting iPhone 6 and iPhone 6 Plus users.
Have questions about mobility in your business? That is why we are here. We welcome you to give a call so we can discuss how our team can help you make the right decision when it comes to your mobile computing needs.
Give us a call at (239) 676-6679 or drop us an email at info@pulsebizsolutions.com. We are your Florida technology experts, and we're here to help. Call Pulse Business Solutions today.
Yes! I'm looking for the best IT services to support my business
Clients Feedback
After switching to Pulse, we were pleased to know that our IT service bills were consistent and fixed fee each month. This part was huge because finally we could plan and budget for our IT service expenses. We also appreciated the fact that Pulse would dispatch experienced technicians based on the issue at hand resulting in faster resolution of problems that arose. One of the most valuable parts of working with Pulse is that I know there will be a quick and appropriate resolution to any issue that we experience. This process gives me peace of mind because like most small businesses, we need quick and efficient responses to any and every system issue we may face. Pulse's consistency and dependability in service is unparalleled to providers we've had in the past.
Consistent and Dependable-Non-Profit Organization
Fort Myers, FL
read more»