4 Signs to Help You Recognize Aging Technology That Slows Your Business Down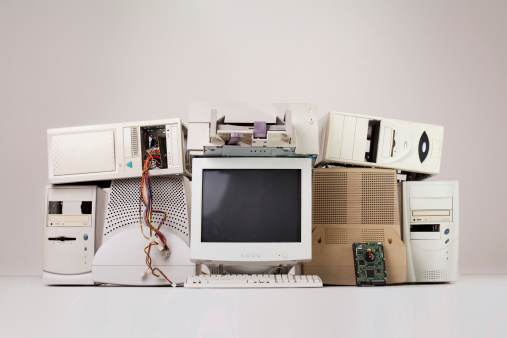 Information technology is evolving at "light speed." How are you supposed to keep up with it? You have enough to do running your business!
Pulse Business Solutions can help. We'll ensure your technology is up-to-date, supports your operations and goals, and provides the ROI you deserve. Contact us to learn more: (239) 676-6679 info@pulsebizsolutions.com
In the meantime, here are 4 signs to help you recognize aging technology:
It's expensive to repair
If it's more expensive to repair your hardware than simply replacing it, it's probably time to upgrade. Many hardware components require specialized skills and great expense to repair them. Instead of shelling out the big bucks to keep your hardware running, Pulse Business Solutions can get you the cost-effective technology you need, at a price you can afford.
It's difficult to find replacement parts
There are so many components to a piece of hardware. When one goes bad, your entire IT system can go down. Rather than spending money and time replacing parts,Pulse Business Solutions can find the solution you need, and save you money in the long run.
It doesn't meet minimum requirements
Looking to install a great, new software program? Check out the minimum requirements beforehand. If your computer systems don't meet these requirements, it's time to upgrade. Otherwise, the software just won't work. At the end of the day, you're better off upgrading.Pulse Business Solutions can help.
It's considered a "legacy" system:
Is your hardware running on an unsupported operating system, such as Windows XP? If so, it's considered a legacy (or outdated) system. This can cause an array of problems, including malware infections. Pulse Business Solutions won't let this happen. We'll ensure you're using the right solutions.
Call (239) 676-6679 or send an email to info@pulsebizsolutions.com. The professionals at Pulse Business Solutions can help you determine if you need to upgrade or replace your aging technology.
Yes! I'm looking for the best IT services to support my business
Clients Feedback
After switching to Pulse, we were pleased to know that our IT service bills were consistent and fixed fee each month. This part was huge because finally we could plan and budget for our IT service expenses. We also appreciated the fact that Pulse would dispatch experienced technicians based on the issue at hand resulting in faster resolution of problems that arose. One of the most valuable parts of working with Pulse is that I know there will be a quick and appropriate resolution to any issue that we experience. This process gives me peace of mind because like most small businesses, we need quick and efficient responses to any and every system issue we may face. Pulse's consistency and dependability in service is unparalleled to providers we've had in the past.
Consistent and Dependable-Non-Profit Organization
Fort Myers, FL
read more»