3 Secrets ISPs Won't Tell You About Slow Internet Connections.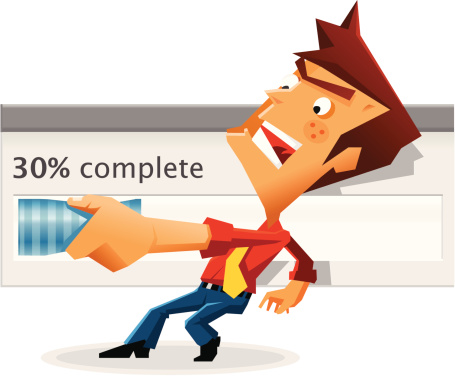 Are you constantly contacting your Internet Service Provider (ISP) because your connection speeds are slow? You may think it's their fault, but in reality, it could be due to your network hardware.
Your network relies on many moving parts to function properly: routers, servers, desktop and laptop computers, mobile devices, network-attached storage systems (NAS), and more. Using all of these devices slows your Internet connection. When this happens, your productivity suffers.
Don't put up with slow connections. Contact Pulse Business Solutions, Inc. at (239) 676-6679. We'll evaluate your system and custom-build a solution to speed up your Internet connection.
Here are 3 secrets your ISP doesn't want you to know:
Networking Hardware Can Slow Your Connection Speed.
Routers, switches, and access points typically wear down after a few years. Pulse Business Solutions knows when to replace them. This not only increases your network and Internet speeds, but also increases your IT security. (Did you know that hackers love outdated technology?)
Malware and Viruses Cause Internet Slowdowns.
If you suddenly notice a slowdown in your Internet connection, you may be experiencing a malware or virus infection. These threats rob you of your data. With our IT security solutions, we'll keep your data from harm's way. (By the way, if you think that so-called free security software keeps your data "safe," talk to the 32% who used it, and were infected by malware.)
Outdated Systems Take a Toll on Speed
Onsite servers are inefficient and drain resources. Pulse Business Solutions can switch you to a cloud solution. This not only improves Internet speeds, but your network security as well. Plus it reduces your energy costs! (Isn't this a simple way to save money?) With our Cloud Solutions, you'll never have to worry about Internet speed again.
We've revealed these secrets because we want you to know what ISPs are hiding. The professionals at Pulse Business Solutions will work with your ISP to ensure you get the Internet speed and security you require. Call (239) 676-6679 or email us at info@pulsebizsolutions.com to learn more.
Yes! I'm looking for the best IT services to support my business
Clients Feedback
After switching to Pulse, we were pleased to know that our IT service bills were consistent and fixed fee each month. This part was huge because finally we could plan and budget for our IT service expenses. We also appreciated the fact that Pulse would dispatch experienced technicians based on the issue at hand resulting in faster resolution of problems that arose. One of the most valuable parts of working with Pulse is that I know there will be a quick and appropriate resolution to any issue that we experience. This process gives me peace of mind because like most small businesses, we need quick and efficient responses to any and every system issue we may face. Pulse's consistency and dependability in service is unparalleled to providers we've had in the past.
Consistent and Dependable-Non-Profit Organization
Fort Myers, FL
read more»