Your Security Could Be Compromised Right Now, and You'd Never Even Know It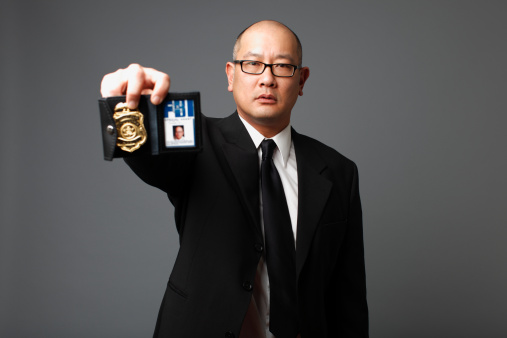 There are companies all across the United States and Canada unaware that they've become the victims of an elaborate cyberattack, and the longer they go without someone cleaning out and protecting their security, the worse the results will be.
The FBI has opened up an investigation on a possible organized hacking attack on businesses and organizations in the United States, Canada, and around the world. In particular, it seems that the attacks are directed at defense contractors, transportation, telecommunications, energy, and even educational institutes, all the way down to middle schools.
It seems that the attacks are originating in Iran, and while there's no definitive proof as yet of the exact source, Cylance, the cybersecurity firm that discovered evidence of the attack, is of the opinion that these attacks are sponsored by the state. The company's "Operation Cleaver" report covers years of evidence of attacks seemingly based out of Tehran, and Cylance states they've discovered victims in Canada, China, England, France, Germany, India, Israel, Kuwait, Mexico, Pakistan, Qatar, Saudi Arabia, South Korea, Turkey, the United Arab Emirates and the United States.
These attacks are very sophisticated and widespread. What does that mean for your business? You need to immediately contact Pulse Business Solutions, your IT security provider in Florida, to check your systems for any signs that you've been compromised.
ANY business of ANY size or industry could be targeted by these groups, as we do not know everything they are hoping to gain. All it takes to start identity theft is a single stolen password, and plenty of users in a business network use the same passwords for work as they do for personal use, including for banking and other sensitive data.
Here's how we can help:
Vulnerability Assessments: Our security experts will analyze your systems both internally (looking at your security products and settings) and externally (seeing if they can hack into your systems like a cybercriminal would). We'll search for any potential vulnerabilities that could be exploited, and then create a step-by-step plan of action to remove weaknesses and protect your interests.
Security Policy Creation: One of the most common problems for businesses and cybersecurity is a lack of proper planning. We'll work with you to create a policy for your IT security, controlling who can access your data and locking down your systems. We'll combine firewalls, anti-spam and malware protection, user authentication, password protection, and other important protocols to ensure that you and only you have access to your data.
Mobile Device Management: Lots of businesses take advantage of mobile devices today in order to do business outside of work, but that can be very dangerous if you don't take the proper precautions. We'll set up an easily-controlled mobile device network for your business, making it easy to control access to your data, separate personal and business data on employees' devices, and even find, lock, and wipe lost or stolen devices.
You can't take your security for granted! Attacks like those coming out of Iran are becoming all too common these days, and no business can afford to think they'll never become a target. Luckily, Pulse Business Solutions is here to help. Contact us today at (239) 676-6679 or info@pulsebizsolutions.com to discuss how we can protect YOUR business from cybercrime.
Yes! I'm looking for the best IT services to support my business
Clients Feedback
After switching to Pulse, we were pleased to know that our IT service bills were consistent and fixed fee each month. This part was huge because finally we could plan and budget for our IT service expenses. We also appreciated the fact that Pulse would dispatch experienced technicians based on the issue at hand resulting in faster resolution of problems that arose. One of the most valuable parts of working with Pulse is that I know there will be a quick and appropriate resolution to any issue that we experience. This process gives me peace of mind because like most small businesses, we need quick and efficient responses to any and every system issue we may face. Pulse's consistency and dependability in service is unparalleled to providers we've had in the past.
Consistent and Dependable-Non-Profit Organization
Fort Myers, FL
read more»