What Property Qualifies for the Section 179 Deduction?
The Section 179 Deduction is an excellent way to encourage small business owners to invest in their companies by offering tax breaks on purchased equipment for the company. But like all government programs, there are certain speculations that you have to go through and rules you need to follow, in order to qualify.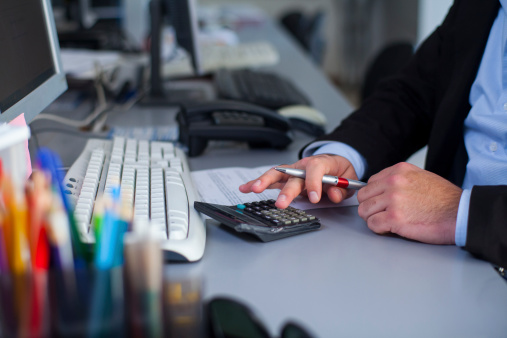 Here is a handy list of rules for property that you're able to claim under the Section 179 Deduction:
Considered Eligible Property
All this means is that it needs to be a tangible object, such as a piece of machinery or livestock on a farm. This also includes software purchased for the company with the stipulation that the software was purchased "off-the-shelf," which means the software is available to the public and is subject to nonexclusive license.
Eligible Property also includes real estate for leasing or development. Restaurants and retail stores also fall under this category but 50% of the building must be designated to conducting business.
Property Acquired for Business Use
This means that the property being claimed must be for company use. If it is used from both business and personal, then the percentage of business use is equal to the percentage of the property cost that you can claim.
Property Acquired by Purchase
All this means is that you need to have bought the property with money. However, property bought from relatives or individuals belonging to the same group relevant to the business does not qualify.
As long as your property follows these 3 guidelines, it can be claimed on your tax return under section 179.
Contact Pulse Business Solutions at (239) 676-6679 or email us at info@pulsebizsolutions.com to learn more about how we can manage all of your technology – helping you maximize the value of your investment; all while paying a flat-rate monthly fee.
Yes! I'm looking for the best IT services to support my business
Clients Feedback
After switching to Pulse, we were pleased to know that our IT service bills were consistent and fixed fee each month. This part was huge because finally we could plan and budget for our IT service expenses. We also appreciated the fact that Pulse would dispatch experienced technicians based on the issue at hand resulting in faster resolution of problems that arose. One of the most valuable parts of working with Pulse is that I know there will be a quick and appropriate resolution to any issue that we experience. This process gives me peace of mind because like most small businesses, we need quick and efficient responses to any and every system issue we may face. Pulse's consistency and dependability in service is unparalleled to providers we've had in the past.
Consistent and Dependable-Non-Profit Organization
Fort Myers, FL
read more»