Warning: Cybercrime is on the Rise! 8 Cyber Criminal Minds Were Busted In South Florida & Atlanta Over the Past Week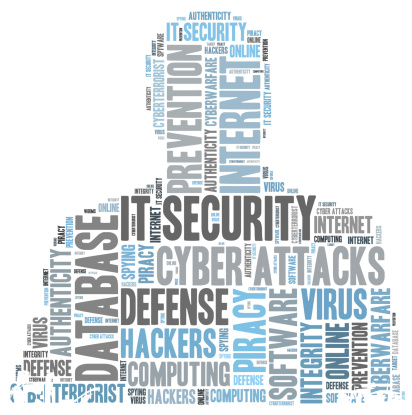 Similar to the hit TV show Criminal Minds, the FBI was hard at work in South Florida and Atlanta over the past week. As a result of their hard work, multiple cybercriminals and personal identity thieves were busted.
The Miami Herald reports that the FBI tasks force arrested six cybercriminals, many of who worked at AT&T call centers in Broward County. These cybercriminals are accused of stealing AT&T customer ID's and account information for corporate databases. And to make matters worse, the stolen information was used to submit fraudulent cellphone insurance claims.
The former AT&T employees and one UPS driver are charged with conspiring to sell stolen customer information to co-conspirators. In another case, a Hialeah man is charged with stealing thousands of cable boxes and modems, then illegally modifying them to receive free Internet and TV services.
According to John Jimenez, supervisor of the Miami Cyber Task Force, the FBI is teaming up with local, state, and federal law enforcement agencies to crack down on cybercrime activity in the US or targeted at the US.
Warning: Cybercrime is on the Rise! Does Your Business Have a Team of Experienced IT Security Professionals Working to Protect Your Information?
As cybercrime continues to evolve, cybercriminals are finding more efficient, sophisticated ways to attack businesses of all types and sizes. But how do you know if you're working with the right IT security professionals to protect your information? Well, that's simple:
Look for credentials and certifications: Cisco, SonicWALL, Watchguard, and CompTIA all offer security training for those IT security professionals who are certified.
Look for testimonials and case studies: Testimonials and case studies will tell you all about other clients' experiences working with the IT security professional you're considering for your business.
Looking to protect your business against cybercrime? Give us a call at (239) 676-6679 or send us an email at info@pulsebizsolutions.com. Our team of IT security experts are here to help you mitigate the risks of cybercrime.
Yes! I'm looking for the best IT services to support my business
Clients Feedback
After switching to Pulse, we were pleased to know that our IT service bills were consistent and fixed fee each month. This part was huge because finally we could plan and budget for our IT service expenses. We also appreciated the fact that Pulse would dispatch experienced technicians based on the issue at hand resulting in faster resolution of problems that arose. One of the most valuable parts of working with Pulse is that I know there will be a quick and appropriate resolution to any issue that we experience. This process gives me peace of mind because like most small businesses, we need quick and efficient responses to any and every system issue we may face. Pulse's consistency and dependability in service is unparalleled to providers we've had in the past.
Consistent and Dependable-Non-Profit Organization
Fort Myers, FL
read more»