Useful iPad Apps For Your Law Practice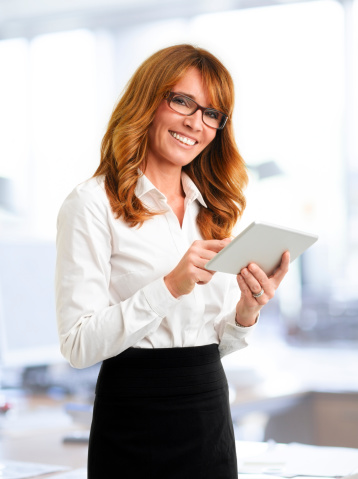 If you're like other attorneys today, you use your iPad during trials, depositions and when on the go. In fact, an iPad can be an extremely useful tool as long as proper security measures are in place to ensure sensitive data remains protected. There are thousands of apps available to increase your productivity wherever you are. The following are the Top Nine iPad Apps for Attorneys.
1.    TrialPad
TrialPad is a legal file management and trial presentation app. It can be used during a trial or mediation to present exhibits electronically, manage files, and import evidence. With TrialPad, you can organize and present your exhibits before a judge or jury. TrialPad also offers the ability to edit video clips, and store and view documents side by side.
2.    iJuror
With iJuror, you can take notes during jury selection and match your iPad notes to specific potential jurors in the same way you've done in the past using legal pads. This convenient app allows you to choose the size of a juror pool and assign seats for each juror.
3.    WestlawNext
WestlawNext is an app that assists with legal research in the courtroom or out of the office. WestlawNext synchronizes across all of your devices, whether you're online or offline, ensuring your research will be accessible from any location.
4.    PDF Expert
PDF Expert allows you to read and annotate PDF documents, make notes, highlight text, and save changes. With PDF Expert you can complete PDF forms using your iPad. You can even sign an agreement that's in PDF format. PDF Expert is also compatible with Adobe Acrobat and Preview.
5.    GoodReader
GoodReader allows you to read, organize and store documents in a variety of formats including PDF, DOC, TXT, XLS, PPT, HTML, high-res images, plus audio and video. In addition, GoodReader integrates with cloud-based applications such as Dropbox or Google Docs, providing a simple way to transfer files. GoodReader also allows you to magnify files with up to 50x zoom so you can view small details in PDFs and photos.
6.    Keynote
Keynote is a feature-rich application that allows you to create and project presentations from your iPad. With Keynote you can connect your iPad to a projector and show your presentation with minimal effort.
TranscriptPad allows you to review and annotate transcripts with your iPad. You can open a .txt file from an e-mail or import a file from Dropbox. In addition, TranscriptPad includes a powerful search tool that allows you to find key words in a single deposition or throughout an entire case.
Circus Ponies Notebook is a collection of electronic notebooks. You can keep all your notes for a case in Circus Ponies Notebook. The first page of each notebook shows the contents of the notebook. It allows you to use multiple fonts, text colors, and text alignment. In addition you can include attachments within your notes.
Total Attorneys for the iPad is a flexible management tool for law firms. With Total Attorneys you can access leads, contacts, matters, documents, appointments, and billing records while you're on the go.
To learn more about using iPads in your law practice, give us a call at (239) 676-6679 or send us an email at info@pulsebizsolutions.com. Pulse Business Solutions can also help you ensure your confidential data remains protected while using mobile devices like the iPad.
Yes! I'm looking for the best IT services to support my business
Clients Feedback
After switching to Pulse, we were pleased to know that our IT service bills were consistent and fixed fee each month. This part was huge because finally we could plan and budget for our IT service expenses. We also appreciated the fact that Pulse would dispatch experienced technicians based on the issue at hand resulting in faster resolution of problems that arose. One of the most valuable parts of working with Pulse is that I know there will be a quick and appropriate resolution to any issue that we experience. This process gives me peace of mind because like most small businesses, we need quick and efficient responses to any and every system issue we may face. Pulse's consistency and dependability in service is unparalleled to providers we've had in the past.
Consistent and Dependable-Non-Profit Organization
Fort Myers, FL
read more»