Important Security Warning: Dramatic Increase In CryptoLocker Activity Observed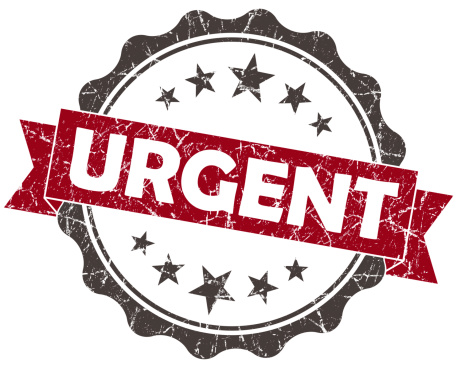 Our team of IT security professionals would like to draw your attention to a high rate of malicious email traffic containing Cryptolocker malware that WILL encrypt your organization's data if executed.
The majority of this traffic is coming through trusted free file share programs masked as voicemail messages or faxes. Our IT security experts are successfully blocking many of the known variants of Cryptolocker but spammers are continuously changing up the messages. It is crucial that you let your colleagues know not to open emails and download files without confirming their sources. It's also important that you backup your data frequently and, if you use a third-party backup system, make sure it will not overwrite your good backups with the encrypted versions.
Clients on our managed services program are covered. Our team is taking steps to limit any exposure to threats facing your computer network. Our email security, backup and antivirus services are monitored and updated regularly to ensure that your IT security solutions are doing their job.
Clients or organizations currently not engaged with us or without a current managed services agreement, we are able to help set up a complete end-to-end security solution. This will ensure your business is protected.
As a reminder, Cryptolocker is a destructive virus that will encrypt all of your business and personal data. Cyber criminals then force you to pay a ransom to get your data back, with no assurance they will actually follow through if you do.
For more information contact your trusted team of IT professionals.
Yes! I'm looking for the best IT services to support my business
Clients Feedback
After switching to Pulse, we were pleased to know that our IT service bills were consistent and fixed fee each month. This part was huge because finally we could plan and budget for our IT service expenses. We also appreciated the fact that Pulse would dispatch experienced technicians based on the issue at hand resulting in faster resolution of problems that arose. One of the most valuable parts of working with Pulse is that I know there will be a quick and appropriate resolution to any issue that we experience. This process gives me peace of mind because like most small businesses, we need quick and efficient responses to any and every system issue we may face. Pulse's consistency and dependability in service is unparalleled to providers we've had in the past.
Consistent and Dependable-Non-Profit Organization
Fort Myers, FL
read more»