Top Secret iPhone Tips and Tricks You've Probably Never Heard Of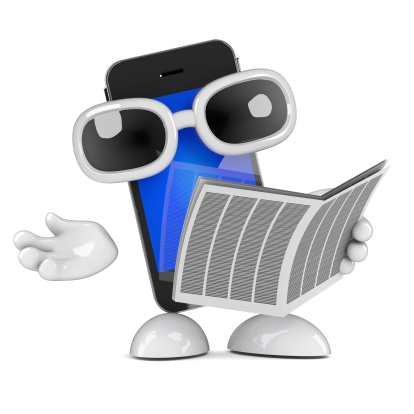 Did you recently switch to an iPhone? Or maybe you've used an iPhone for years? Either way, there's a few hidden tips and tricks to discover! But if you don't have time to search for them, here's the best tips and tricks to help you get the most out of your iPhone:
1.     Listen to Your Emails
If you want to listen to your emails, you can simply tell Siri, "read my email," and she'll tell you the sender's name, the subject line, and the date/time of the message before reading the actual message out loud. If you're not interested in hearing all of your emails, tell Siri to "read my latest email."
2.     View Timestamps on iMessages
Do you ever find it annoying that there's no timestamps on your texts? Sometimes it's helpful to know what time a message was sent or received. There's an easy way to find out: go to your text messages and drag the message bubbles to the left.
3.     Use a Letter Passcode
Interested in using a letter passcode instead of a number passcode? Go to Settings, General, Passcode Lock, then turn the "simple passcode" option off. Once you've done this, your iPhone will prompt you to create a new passcode with letters.
4.     Discover Planes Above You
This is one of those interesting but rarely useful tricks. Say "Planes overhead" to Siri, in order to view a chart detailing all the planes above you. The chart will include flight numbers, altitudes, and angles.
5.     Turn Caps Lock On
Tired of pressing the shift key multiple times to write a word in uppercase letters? It's actually very simple to turn caps lock on. First, go to Settings, General, Keyboard, and enable Caps Lock. Then double tap the shift key.
6.     Use the Hidden Level
If you need a level, use the hidden one in your iPhone. Go to the Compass app, swipe left, and you've got a handy level to ensure your artwork is hung up perfectly straight.
7.     Activate "Burst" Mode for Photos
Activate "burst" mode to help you get the perfect shot. The "burst" mode enables you to capture photos in a series, then save them to your album.
8.     Press the Volume Button to Take Photos
It can be awkward to press the circle button while taking a photo. Instead, use the "up" volume button to take photos.
9.     Charge Your iPhone Quickly
Sometimes you're in a rush and you need to charge your phone quickly. If this sounds familiar, charge your iPhone in airplane mode.
For more hidden iPhone tips and tricks, give us a call at (239) 676-6679 or send us an email at info@pulsebizsolutions.com. Pulse Business Solutions can help you get the most out of your iPhone, whether it's brand new or you've had it for years.
Yes! I'm looking for the best IT services to support my business
Clients Feedback
After switching to Pulse, we were pleased to know that our IT service bills were consistent and fixed fee each month. This part was huge because finally we could plan and budget for our IT service expenses. We also appreciated the fact that Pulse would dispatch experienced technicians based on the issue at hand resulting in faster resolution of problems that arose. One of the most valuable parts of working with Pulse is that I know there will be a quick and appropriate resolution to any issue that we experience. This process gives me peace of mind because like most small businesses, we need quick and efficient responses to any and every system issue we may face. Pulse's consistency and dependability in service is unparalleled to providers we've had in the past.
Consistent and Dependable-Non-Profit Organization
Fort Myers, FL
read more»