Top 5 Tips to Solving the Email Problem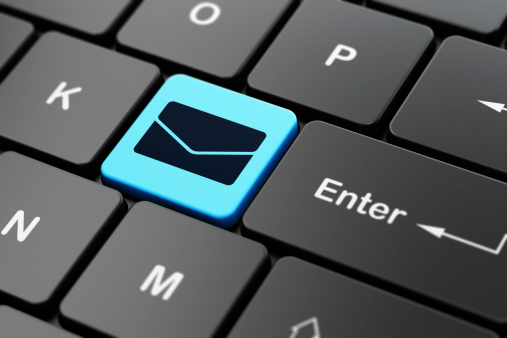 Ever review your email in the morning and wonder why there is so much spam coming through? It takes time to differentiate between the emails containing spam, viruses, malware and the ones that are important. There are many ways to set these apart and help kick start the day a bit quicker. Pulse Business Solutions offers these tips to help you be safe and more productive:
1.   Rerouting Traffic
If you are the type of person that knows which email addresses are important, but the content can wait for when you are having a snack, reroute the time consuming emails to a separate folder. Not all emails are important enough to get to when the day starts. Most will require your attention in the near future. Most email clients will let your create rules for many tasks, this being one of them. Whether it is from a specific sender or a server address, forward it to a folder you can look at later.
2.   Avoid Spam
Spam is email that is irrelevant to your day and work. By filtering out the spam, you will be able to be more productive and stay focused at work. It helps to not receive notifications every five minutes about fake offers and deals you do not want to be subscribed to. Having just one filter for your spam doesn't always cut it out of your inbox. Make sure you have a few methods of filtering to ensure that spam doesn't arrive. At Pulse Business Solutions, we provide a comprehensive anti-spam solution for whatever email you use. We make sure it's fully integrated into your email platform so you don't even have to worry about it – it will block the spam and send you an email at the end of the day letting you know what was quarantined, so you can make sure nothing important was accidentally caught in your net.
3.   Don't Go Phishing
Phishing for information is like fishing for a fish. The difference being that the bait on a hook is usually a fake email asking for your personal information. Suggestion, don't be a hungry fish. Many people fall for these scams daily and end up with identity fraud and/or more spam. There are two ways to deter these threats; professionally filter your emails or know what the bad stuff really is – which can be very convincing. At Pulse Business Solutions, we don't just install protection products and then leave you to it. We educate you and your staff on how to USE your email effectively in order to avoid phishing attempts and other tricks, so you have a safer technology experience while remaining productive.
4.   Dodge Malware Threats
Whether it comes from a person you know or spam, malware is a big threat to you. Malware can take apart networks and lock you out of all of your files. With CyberLockers trolling through the internet, you run yourself at high risks without the proper protection. These threats can hold you and your company back days because of lost, locked up or having your files infected. We will not only set up proper security solutions to help avoid malware and other threats, but we'll also remain constantly vigilant for any signs of potential problems. Our 24/7 remote monitoring solution allows us to immediately catch, identify, and resolve problems as they occur. And if the worst ever happens and malware like CryptoLocker completely locks down your system, our comprehensive backups and data protection make it easy to restore your systems to a pre-infected state without risk of losing your valuable data.
5.   The Ultimate Tip
Turning to Pulse Business Solutions to serve as your proper network administrator means avoiding all of the above. Rerouting may help you organize your emails, but it doesn't filter out the other threats that try to infect your systems every day. Our network security team will help you with the following:
Provide multiple filters for spam.
Prevent phishing scams from entering your inbox.
Delete malware infections as they come so you don't have to worry about them.
Monitor your network for threats coming from other computers.
Provide cloud backup solutions for easy file sharing and security.
Not only will a network administrator keep you safe, but you will not have to waste as much time going through unwanted emails. Protect yourself before the inevitable happens, give us a call at (239) 676-6679 or email us at info@pulsebizsolutions.com. From email and sharing to the ultimate solutions, Pulse Business Solutions has you covered.
Yes! I'm looking for the best IT services to support my business
Clients Feedback
After switching to Pulse, we were pleased to know that our IT service bills were consistent and fixed fee each month. This part was huge because finally we could plan and budget for our IT service expenses. We also appreciated the fact that Pulse would dispatch experienced technicians based on the issue at hand resulting in faster resolution of problems that arose. One of the most valuable parts of working with Pulse is that I know there will be a quick and appropriate resolution to any issue that we experience. This process gives me peace of mind because like most small businesses, we need quick and efficient responses to any and every system issue we may face. Pulse's consistency and dependability in service is unparalleled to providers we've had in the past.
Consistent and Dependable-Non-Profit Organization
Fort Myers, FL
read more»