Three Valuable Content Marketing Strategies Beneficial to Your Company Success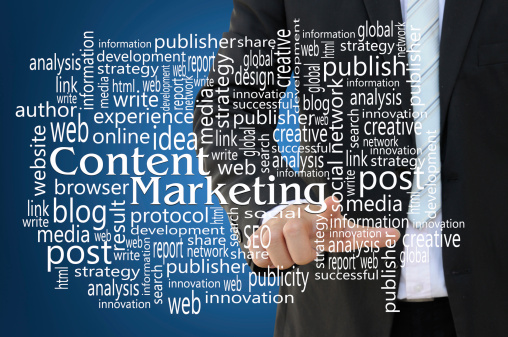 Adopting content marketing strategies may just be what your small business needs to remain up to date and in the rankings with the higher corporate markets. But how do you go about content marketing today when consumers are shutting off traditional methods? With the tips below, you'll have the tools and information you need to drive profitable customer action.
Content Marketing Calendar 
Get ahead of the game by creating an organized content marketing calendar, which will ensure on-going content creation. By creating a strategy and schedule for content marketing you will reduce some of the unneeded stress associated with content production. With a schedule or a strategy you will allow time for brainstorming, creation, editing, and publishing – everything you need to get your content marketing accomplished!
Start a Video Blog
Video blogs are increasingly becoming popular in modern technology and they are now one of the best tools for content marketing. A study by Animoto found that video content helps persuade 73% of consumers to buy a product or service. Therefore, this tool is a simple feature to add to your business to gain new customers, and it's easily accessible too. Many people would rather watch a video than read a long summary about something, so turn on your camera/webcam/or smartphone and start filming!
Repurpose Content
If despite your content marketing calendar, you still find it tedious and time-consuming to create new and exciting content consistently, simply package together previous content with similar topics in order to create one composed and organized bundle of information. Another way to repurpose content is to provide older pieces of content with updates and edits.
Content marketing is a crucial feature to include in your business today, especially because it is now a required component of Search Engine Optimization, or SEO. Your content productions will create new audiences for your company, while retaining existing ones. Get information on content marketing strategies that have been successful in the past to further improve your efforts.
For more tips and information on Content Marketing and SEO please contact our team Pulse Business Solutions, at (239) 676-6679 or send us an email at info@pulsebizsolutions.com. Don't let your business fall flat by neglecting fundamental marketing tactics, we are here to ensure the success and progress of your company!
Yes! I'm looking for the best IT services to support my business
Clients Feedback
After switching to Pulse, we were pleased to know that our IT service bills were consistent and fixed fee each month. This part was huge because finally we could plan and budget for our IT service expenses. We also appreciated the fact that Pulse would dispatch experienced technicians based on the issue at hand resulting in faster resolution of problems that arose. One of the most valuable parts of working with Pulse is that I know there will be a quick and appropriate resolution to any issue that we experience. This process gives me peace of mind because like most small businesses, we need quick and efficient responses to any and every system issue we may face. Pulse's consistency and dependability in service is unparalleled to providers we've had in the past.
Consistent and Dependable-Non-Profit Organization
Fort Myers, FL
read more»