The Value of IT Outsourcing
When it comes to IT, we know what you're looking for – you need services that are innovative, secure, and cost-effective.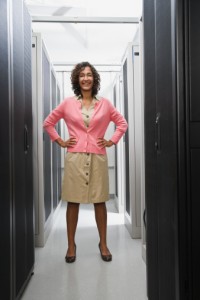 We provide IT services and support designed to improve your operations and ensure that you never have to give your technology a second thought; Pulse Business Solutions takes care of all your IT needs, so you're able to focus 100% of your time and energy on producing your best work.
IT outsourcing puts your livelihood in the hands of a skilled, experienced, and highly reliable team of technology experts. We ensure your IT infrastructure is strong and that you're working with the best services for your unique needs.
Want to learn more about how IT outsourcing helps your business thrive? Reach out to Pulse Business Solutions at info@pulsebizsolutions.com or (239) 676-6679.
Instead of paying fixed costs and working with services that you don't really need, IT outsourcing allows you to pay for only the services you use – making your budget easier to control and allowing you cut back unnecessary spending.
Most crucial of all is the peace of mind you gain with a reliable and skilled IT team at your side. With a team of technicians who truly understand how technology works, you're able to stop worrying and make sure your focus is kept on your business.
Whenever you encounter issues, our team is on it. You keep on working while professionals take care of your technology issues.
When everything is properly implemented and your services are strategically planned, your operations improve and your productivity increases.
Bugs today are complex – outsourcing your IT helps make sure that your security and compliance is up to date. Our team ensures you're working with the best firewalls, antivirus software, and other proactive security measures.
When you start outsourcing your IT, you remove a huge burden from your shoulders – we take care of all your IT needs so you're able to focus your time and attention on clients. Pulse Business Solutions ensures that you get the best return on your IT investment, with smart services and reliable support.
Contact us at info@pulsebizsolutions.com or (239) 676-6679.
Yes! I'm looking for the best IT services to support my business
Clients Feedback
After switching to Pulse, we were pleased to know that our IT service bills were consistent and fixed fee each month. This part was huge because finally we could plan and budget for our IT service expenses. We also appreciated the fact that Pulse would dispatch experienced technicians based on the issue at hand resulting in faster resolution of problems that arose. One of the most valuable parts of working with Pulse is that I know there will be a quick and appropriate resolution to any issue that we experience. This process gives me peace of mind because like most small businesses, we need quick and efficient responses to any and every system issue we may face. Pulse's consistency and dependability in service is unparalleled to providers we've had in the past.
Consistent and Dependable-Non-Profit Organization
Fort Myers, FL
read more»