The Use of Apple Computers and Devices In The Business World Is Rising! Does your business have a Managed IT Services company who can help support your Apple devices?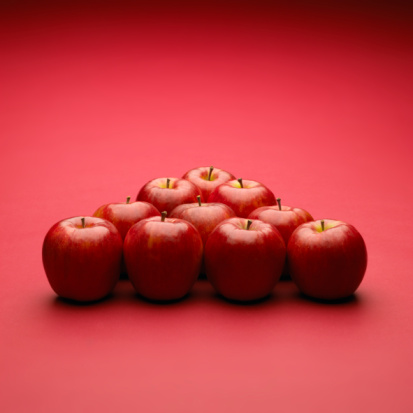 Apple computers, iPad and iPhones are on the rise in Corporate America. Do you have an IT company who can help support all of your Apple devices found on your business network?
Use has more than doubled in the past three years.
90 percent of companies now support iPhones and iPads
In addition, it's expected that the number of Apple devices will grow at a rate of 25% in the next three years.
The reason? — User preference. This is now driving the use of devices in the business place.  
This information is based on a study by Dimensional Research —A company that provides market research to help technology companies make smarter decisions. In April 2014, they surveyed 309 IT executives, managers and IT professionals. The companies that participated represented a wide range of sizes and industry verticals.
Looking for Apple support in Florida?  Many managed IT service companies shy away from supporting Apple computers and other Apple devices.  Why?  Many stick with what they know.  For many managed IT service companies this is supporting your Microsoft network.  Our IT company likes to say that we speak both official languages of the IT work, Apple and Microsoft.
Our Apple IT support experts are also trained in Microsoft technologies and vice-versa.  Don't settle for an IT company in Florida who fails to understand the important role Apple products play in today's business world.  Have an IT company who will work with you to ensure your iPhone, iPad and Mac computers are properly setup to take advantage of your network printers, servers and other shared devices on your business IT network.
To learn more about Apple devices and Apple support in Florida, contact Pulse Business Solutions at (239) 676-6679, or info@pulsebizsolutions.com.  We are here to help support all your Apple products on your business network.
Yes! I'm looking for the best IT services to support my business
Clients Feedback
After switching to Pulse, we were pleased to know that our IT service bills were consistent and fixed fee each month. This part was huge because finally we could plan and budget for our IT service expenses. We also appreciated the fact that Pulse would dispatch experienced technicians based on the issue at hand resulting in faster resolution of problems that arose. One of the most valuable parts of working with Pulse is that I know there will be a quick and appropriate resolution to any issue that we experience. This process gives me peace of mind because like most small businesses, we need quick and efficient responses to any and every system issue we may face. Pulse's consistency and dependability in service is unparalleled to providers we've had in the past.
Consistent and Dependable-Non-Profit Organization
Fort Myers, FL
read more»