The Top 6 Twitter Tips and Tricks to Help You Increase Your Followers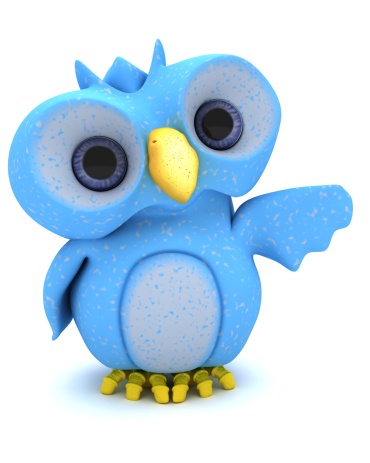 Twitter can help you connect with customers, prospects, and other businesses. Twitter also enables you to track industry news, product introductions, announcements, and other important information. Essentially, Twitter can be a valuable part of your social media strategy. If you've just started using Twitter or you're not quite sure what to do, here's 6 twitter tips and tricks to help you increase your followers:
1.     Customize Your Profile
Twitter offers a variety of ways to customize your profile. For example, you can change your profile picture to personalize your account. Go to your Profile Settings and click the Change Photo option next to your profile picture. Also, you can change the header photo in your profile settings as well.
2.     Use Twitter Search
Twitter offers many search capabilities to help you find other profiles and information. For example, search for your website or blog URL to see if other members are mentioning your business. If you want to find other members with similar interests, search for keywords that interest you and find others who are interested in the same topics. If you want to come back to the search results, click the "Save This Search" button, then go to "Saved Searches" on the right side of your profile to go back.
3.     Create Twitter Lists
Twitter lists allow you to filter through the people you're following. If you want to create a list, click the Lists button and select Create a List. Once you've created the list, visit various profiles and add them to your list by clicking the List icon.
4.     Link to Facebook
You can connect your Twitter feed to your Facebook account, which will automatically post your Tweets to your Facebook feed. Go to your Profile Settings, and find the "Connect to Facebook" option on the bottom of your profile. Once you've selected this option, a new browser will appear to help you continue the process.
5.     Keep Posts Short and Simple
Twitter users tend to prefer brevity so keep it short and simple when you're posting tweets and content. While 140 characters is the limit on Twitter, use 120 or less characters to grab your followers' attention. Most of your Twitter followers will scroll past your tweets if they're too long.
6.     Use Hashtags Properly
The hashtag symbol (#) can be used at the beginning, middle, or the end of a Tweet to categorize the Tweet and make it more visible in Twitter Search. You can use the hashtag symbol before a relevant word or phrase or click on a hashtagged word to find other Tweets with the same word or phrase. When you're using hashtags, try to stick to 1 or 2 hashtags per tweet and make sure they're relevant to the topic.
For more tips and tricks to help you increase your Twitter followers, give us a call at (239) 676-6679 or send us an email at info@pulsebizsolutions.com. Pulse Business Solutions can help you take full advantage of Twitter's features and capabilities.
Yes! I'm looking for the best IT services to support my business
Clients Feedback
After switching to Pulse, we were pleased to know that our IT service bills were consistent and fixed fee each month. This part was huge because finally we could plan and budget for our IT service expenses. We also appreciated the fact that Pulse would dispatch experienced technicians based on the issue at hand resulting in faster resolution of problems that arose. One of the most valuable parts of working with Pulse is that I know there will be a quick and appropriate resolution to any issue that we experience. This process gives me peace of mind because like most small businesses, we need quick and efficient responses to any and every system issue we may face. Pulse's consistency and dependability in service is unparalleled to providers we've had in the past.
Consistent and Dependable-Non-Profit Organization
Fort Myers, FL
read more»