The Security Risks Involved with Public Wi-Fi Connections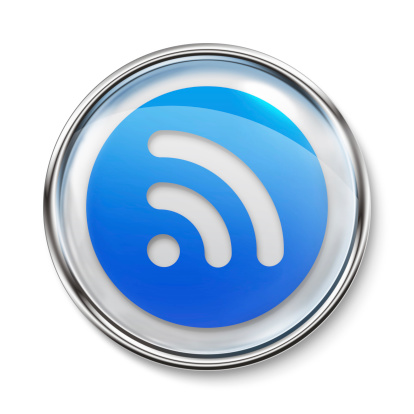 Most of us connect to public Wi-Fi hotspots. When you're far away from home and you need to check your email, you're probably going to find a public Wi-Fi hotspot. Simple enough, right? We have a huge variety of public Wi-Fi connections available to us, and many of us are constantly on-the-go with our mobile devices. It makes perfect sense to use these hotspots while we're on-the-go, except many people forget about the security implications involved.
White hat hackers have proved that usernames, passwords, banking details, and contact lists can easily be accessed from public Wi-Fi hotspots. Does this worry you? If you're like most of the population, connecting to public Wi-Fi hotspots regularly, it should.
For example, white hat hackers from First Base Technologies took the initiative to conduct two tests with security firm Trend Micro, to showcase the danger of using public Wi-Fi. The first experiment used a Wi-Fi network in a public London area. The Wi-Fi network required consent for users to allow their data to be collected.
Using a 4G router for Internet access, which was wired to a separate wireless access point and a laptop between the two to capture traffic via packet-capturing software, the white hat hackers were able to get personal data on the participants.
To make matters worse, none of the participants were aware of the ability to set up rogue wireless access points disguised as legitimate hotspots to steal information. Does the public Wi-Fi network you're connecting to seem authentic? It's not always as trustworthy as it seems.
Public Wi-Fi Security
Are you or your employees at risk of compromising confidential information using public Wi-Fi? If you're planning to use a computer, make sure your antivirus and antispyware software is always up-to-date. Also, avoid turning off your firewall. If you use Windows 7 or Windows 8, you're able to configure your firewall to block unsolicited attempts to connect to your computer while using a public network.
In addition, you should strive to choose the most secure connection available. Sometimes paying for access is necessary, but it's worth the cost. A password-protected connection is always better than one without a password.
When possible, save your financial transactions for a home connection. When using a public network, credit card numbers, passwords, and financial information in general are less secure. If you must make financial transactions using a public network, make sure there's a locked padlock icon in the corner of the window.
Does your organization have a thorough understanding of security risks? Every person, manager or employee, has a responsibility to make sure they're educated about the risks of wireless computing on public Wi-Fi. It's important to involve all individuals with the maintenance of security controls.
Many Internet users' aren't aware of the potential security risks involved with public Wi-Fi. Pulse Business Solutions can help make sure your employees are knowledgeable about network security. To learn more about keeping your confidential business data protected, give us a call or send us an email today.
Yes! I'm looking for the best IT services to support my business
Clients Feedback
We initially called Pulse in to work on a problem that three other so called "experts" were not able to resolve. Within a couple of hours they had located and resolved the issue. James was able to explain what the cause of the problem was in non-geeky language that I could understand. We've been working with Pulse ever since then and just love the fast response times and personal service.
Their Knowledge is Remarkable-Linda Jenkins, Controller
Beaumont Electric Naples, FL
read more»