The Pebble Steel Smartwatch Will Be Available on January 28th!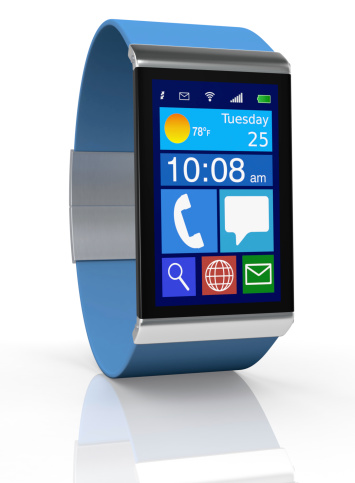 Consumers have looked forward to wearable technology for years, and this year's CES has labeled 2014 as the year of wearable tech. The Consumer Electronics Show (CES) 2014 featured the biggest names in wearable tech, many making announcements to prepare consumers for wearable technology to come.
Pebble announced their Pebble Steel smartwatch would be available for purchase on January 28th.  It has received many positive reviews from tech journalists.
The Pebble Steel is made of premium watch components, including milled stainless steel and Corning® Gorilla® Glass.
The battery life should last from 5-7 days.
The Pebble Steel is compatible with all Pebble apps, as well as Android and iOS operating systems.
You can order the Pebble Steel for $249 on January 28th. Keep in mind that the smartwatch is in low supply, and all orders will be shipped in the order they're received.
To learn more about the latest wearable technology advancements, give us a call at (239) 676-6679 or send us an email at info@pulsebizsolutions.com. Pulse Business Solutions can help you stay up to date on the latest technology. 
Yes! I'm looking for the best IT services to support my business
Clients Feedback
After switching to Pulse, we were pleased to know that our IT service bills were consistent and fixed fee each month. This part was huge because finally we could plan and budget for our IT service expenses. We also appreciated the fact that Pulse would dispatch experienced technicians based on the issue at hand resulting in faster resolution of problems that arose. One of the most valuable parts of working with Pulse is that I know there will be a quick and appropriate resolution to any issue that we experience. This process gives me peace of mind because like most small businesses, we need quick and efficient responses to any and every system issue we may face. Pulse's consistency and dependability in service is unparalleled to providers we've had in the past.
Consistent and Dependable-Non-Profit Organization
Fort Myers, FL
read more»