The Newest Threat You NEED To Protect Against: CryptoWall 4.0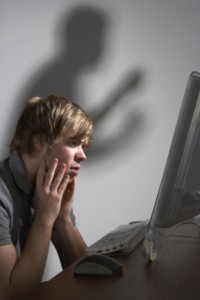 When it comes to protection for your data and systems, there's no such thing as being too diligent. Have you heard of CryptoWall? It's a form of ransomware designed by hackers to encrypt your data and hold it ransom.
The potential dangers to your business are obvious – from lost documents, to disruption and downtime, to compromised information and a damaged reputation.
Cybercriminals are smart and incredibly adaptive. They're continuing to make their bugs more complex and malicious, and recently there's been a new version of a familiar bug developed: CryptoWall 4.0 has been found infecting systems.
What Separates this New Threat from the Original CryptoWall?
The most noteworthy change in that this new bug also encrypts the filenames of encrypted files. Each file will have its name changed to a complex and unique title.
It's likely that this new level of encryption was created to make it more difficult to know which files would need to be recovered – creating an even more frustrating experience for victims. What hasn't changed is the delivery method.
Be Proactive and Cautious to Stay Protected
Cybercriminals are continuing to send out ransomware predominately using Emails. We can't stress enough the importance of exercising caution when it comes to your inbox.
Never click on downloads or attachments that you weren't expecting.
Don't be afraid to pick up a phone and verify with the sender. In this case, that caution could save your business from disruption, downtime, and lost data.
There's currently no way to retrieve locked files without restoring from a backup – so its crucial that you have a business continuity plan in place, so that should your business fall victim to CryptoWall 4.0, you maintain access to your essential data and resources.
Reach out to Pulse Business Solutions to discuss the most effective ways to keep your network safe, and learn more about emerging threats. Contact our team of technology experts at info@pulsebizsolutions.com or (239) 676-6679.
Yes! I'm looking for the best IT services to support my business
Clients Feedback
After switching to Pulse, we were pleased to know that our IT service bills were consistent and fixed fee each month. This part was huge because finally we could plan and budget for our IT service expenses. We also appreciated the fact that Pulse would dispatch experienced technicians based on the issue at hand resulting in faster resolution of problems that arose. One of the most valuable parts of working with Pulse is that I know there will be a quick and appropriate resolution to any issue that we experience. This process gives me peace of mind because like most small businesses, we need quick and efficient responses to any and every system issue we may face. Pulse's consistency and dependability in service is unparalleled to providers we've had in the past.
Consistent and Dependable-Non-Profit Organization
Fort Myers, FL
read more»