Test, Evaluate and Refresh Your Business Continuity Plan On A Regular Basis.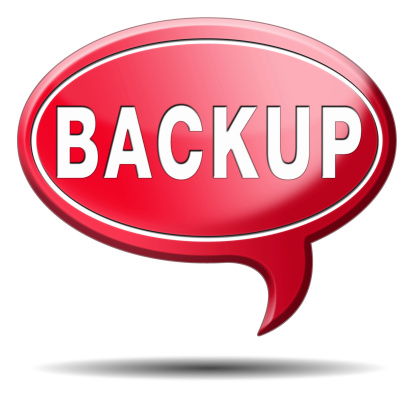 Your business operates in threatening time with a diverse range of technology risks, including natural disasters, cyber-attacks, and software or hardware failures. Business continuity planning is necessary to minimize these risks and protect your valuable data.
In today's technology-driven world, most businesses rely on IT to perform critical operational functions. Essentially, information technology is embedded into every aspect of your business.
What would happen if your technology became inoperable?
Would you be able to resume business operations?
Chances are, your business operations would come to a halt.
You and your staff must be able to access and recover critical data at all times. If data loss or theft occurs, your company may face expensive penalties and reputational damage. A business continuity plan allows you to access and recover your data in the unfortunate event of a disaster, ensuring compliance with industry and legal regulations, and maintaining customer confidence.
Test, Validate and Refresh Your Business Continuity Plan
Many organizations develop a business continuity plan and feel confident enough to forget about it. However, it's equally important to regularly test, validate, and refresh your business continuity plan.
Test and Validate
Interview employees to assess their awareness regarding the plan.
Conduct regular drills to test the plan.
Review drill results.
Monitor and record lessons learned.
Update the plan accordingly.
 Refresh
Once you've performed tests to determine the plan's effectiveness, remember to update your plan to resolve any issues.
Update your plan when internal changes occur, such as when adding new employees or revising business processes.
Continually educate your employees. It's critical for them to know what's expected of them in the event of a disaster.
Incorporate new technology solutions into your disaster recovery plan. New technology can drastically impact your original disaster recovery plan.
To learn how to test, evaluate, and refresh your business continuity plan, give us a call at (239) 676-6679 or send us an email at info@pulsebizsolutions.com. 
Yes! I'm looking for the best IT services to support my business
Clients Feedback
After switching to Pulse, we were pleased to know that our IT service bills were consistent and fixed fee each month. This part was huge because finally we could plan and budget for our IT service expenses. We also appreciated the fact that Pulse would dispatch experienced technicians based on the issue at hand resulting in faster resolution of problems that arose. One of the most valuable parts of working with Pulse is that I know there will be a quick and appropriate resolution to any issue that we experience. This process gives me peace of mind because like most small businesses, we need quick and efficient responses to any and every system issue we may face. Pulse's consistency and dependability in service is unparalleled to providers we've had in the past.
Consistent and Dependable-Non-Profit Organization
Fort Myers, FL
read more»