Simple Security Tips to Avoid Malicious Attacks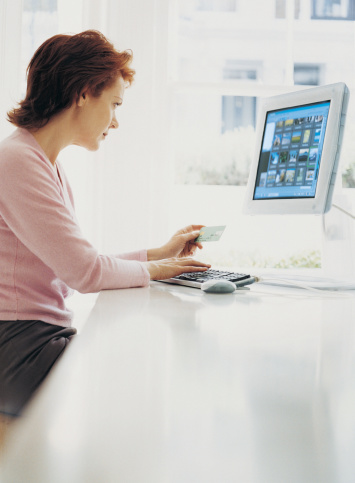 Malicious attacks, such as spyware, ransomware, and viruses, are designed to disrupt or damage a computer system. Often, malware is installed onto your computer through an infected email attachment, infected file on the Internet, or malicious website. Fortunately, malware can be prevented by following these security tips:
Avoid Links within Pop-Up Windows
Most pop-up windows are disguising forms of spyware. Often, clicking on the window will install the spyware onto your computer. When a pop-up window appears, click the "x" icon instead of the "close" link.
Be Careful with Free Downloadable Software
Many sites offer customized toolbars or various free downloads, including music files and screensavers. However, most of these websites use spyware, while will be downloaded when you download the software. Avoid downloading programs or images from unfamiliar sites.
Avoid Revealing Personal/Financial Information in Emails
It's important to avoid revealing personal and financial information in emails, as well as avoid responding to emails asking for this information.
Don't Follow Email Links Regarding Anti-Spyware
Often, these links tend to install spyware instead of eliminate it. Don't trust emails with links to security updates. Similarly, be careful when you're downloading anti-virus and anti-spyware programs. Many of these products will install malware on your machine. When downloading anti-virus programs, look for well-known and legitimate websites
Avoid Opening Random Links or Attachments
Viruses can obtain an entire address book and send the malware in an attachment. If you receive a suspicious email, call or email the person and ask if they sent the email to you. Also, scan the file using an anti-virus program prior to opening the file.
Microsoft Internet Explorer is prone to adware, viruses, and malware; more so than Firefox or Google Chrome. While both Firefox and Google Chrome aren't able to protect you from spyware, they are a lot less vulnerable than Internet Explorer.
Avoid Downloading Media Players
For most people, streaming media appears to be harmless. However, if you're downloading a media player to watch or listen to the media, you're probably downloading malware as well.
Yes! I'm looking for the best IT services to support my business
Clients Feedback
After switching to Pulse, we were pleased to know that our IT service bills were consistent and fixed fee each month. This part was huge because finally we could plan and budget for our IT service expenses. We also appreciated the fact that Pulse would dispatch experienced technicians based on the issue at hand resulting in faster resolution of problems that arose. One of the most valuable parts of working with Pulse is that I know there will be a quick and appropriate resolution to any issue that we experience. This process gives me peace of mind because like most small businesses, we need quick and efficient responses to any and every system issue we may face. Pulse's consistency and dependability in service is unparalleled to providers we've had in the past.
Consistent and Dependable-Non-Profit Organization
Fort Myers, FL
read more»