Should Accounting Firms Be Concerned About Cybersecurity? The U.S. Intelligence Service Says YES.
Cybercrime is on the rise. The U.S. Intelligence Service now ranks cybercrime as the No. 1 threat facing Americans today, rising up above terrorism.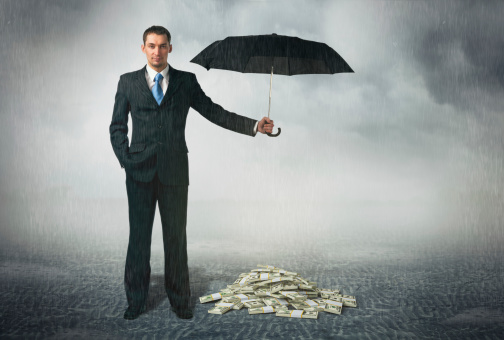 But who is really at risk from cybercrime? After all, you hear stories about big corporations like Home Depot, Sony, or Kmart suffering from data breaches, but those are large-scale companies. Do small accounting firms have the same worries?
In fact, they're MORE at risk.
May 18 is Accounting Day 2015, an event for financial professionals all across the world to share their secrets and help each other succeed. One of the surprising secrets being shared is how vulnerable accounting firms across the country are to the rising threat of cybercrime.
In 2014, financial services companies made up over 30% of all targets of cyber attacks!
There was a 91% increase in targeted attacks from 2013.
There was a 62% increase in the number of actual breaches since 2013.
In 2014, over 600 million identities were exposed via data breaches.
And of the financial services companies that were attacked, the vast majority were small businesses. Why? Because cybercriminals assume you won't have the necessary security to stop them – and they're probably right! All it takes is one employee to download malware, one unlocked smartphone on a public WIFI network, or one unsecured connection on the Internet, and all your valuable client information is ripe for the taking.
On Accounting Day, make sure you learn about all the ways to protect your firm and keep your clients' data safe.
The team at Pulse Business Solutions are your go-to experts in Florida IT security for accountancy and financial services firms. We'll meet with you, learn about your business, and help you ensure you won't become a nasty statistic for 2015.
Contact us at (239) 676-6679 or info@pulsebizsolutions.com to schedule a complimentary consultation for Accounting Day 2015!
Yes! I'm looking for the best IT services to support my business
Clients Feedback
Pulse has provided us with the most reliable, knowledgeable and prompt service that we have ever experienced in the computer industry. They guided us through the creation of our network and the changes we've made since then. They maintain the network and the hardware for all of our locations in the US and Canada. We recommend Pulse with pleasure and absolute confidence.
Prompt service-Peter Radno, President
GoldCoast Salads Naples, FL
read more»