Section 179 – What Are the Real Savings You Ask?
It's a dollar-to-dollar savings!  Where else can you get this?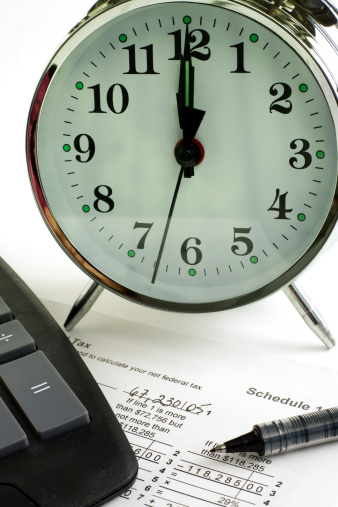 The purpose of tax deductions is to decrease your taxable income, thus reducing the amount of tax you owe to the federal government.
This year only, up until December 31, 2013, you can purchase up to $500,000 of equipment and write it off (deduct it) from your 2013 tax return.
For example,  if you purchase $150,000 of computer equipment and off-the-shelf software, and your company makes $350,000 in 2013, your taxable income will only be $200,000.  That's an immediate saving of $150,000!
Note: The total amount you can deduct under Section 179 must be less than your income (in this example you can't purchase over $350,000).
So, in this instance why not purchase $349,000 worth of computer equipment and software?  You should!  You'll only be taxed on $1.00!  Saving $349,000.  Imaging that!
Better yet, if your business makes $500,000 this year, buy $499,000 worth of equipment.  A $499,000 savings!  "CHA' CHING!"
It's important to do this now.  The rules for 2014 will change. The $500,000 amount will be drastically reduced to just $25,000!
Call Pulse Business Solutions right now and order your technology and software from us.  We know the rules around Section 179 and we will make sure you get everything you need.  Call us at (239) 676-6679 or email us at info@pulsebizsolutions.com.
Yes! I'm looking for the best IT services to support my business
Clients Feedback
After switching to Pulse, we were pleased to know that our IT service bills were consistent and fixed fee each month. This part was huge because finally we could plan and budget for our IT service expenses. We also appreciated the fact that Pulse would dispatch experienced technicians based on the issue at hand resulting in faster resolution of problems that arose. One of the most valuable parts of working with Pulse is that I know there will be a quick and appropriate resolution to any issue that we experience. This process gives me peace of mind because like most small businesses, we need quick and efficient responses to any and every system issue we may face. Pulse's consistency and dependability in service is unparalleled to providers we've had in the past.
Consistent and Dependable-Non-Profit Organization
Fort Myers, FL
read more»