New Urgent Patch for Windows Critical Vulnerability
Are you keeping up with critical system updates to ensure your business stays protected?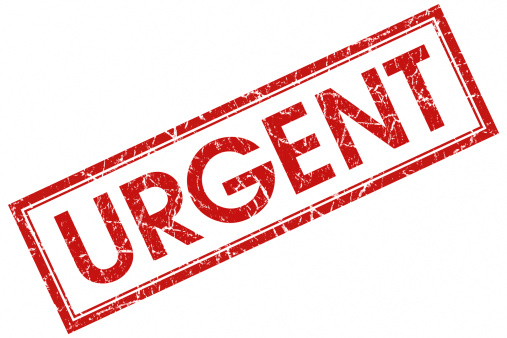 Microsoft has released a patch for a critical vulnerability in the Windows HTTP protocol stack. Known as HTTP.sys, it could have disastrous consequences once it's publicly exploited.
The latest bulletin features four critical updates issued by Microsoft. They warn that exploiting this vulnerability could lead to remote code execution and privilege escalation on a compromised device. So what's that mean, exactly?
Hackers Gaining Access to Your Computer
As soon as an attacker knows how to create the specially crafted HTTP request, they can begin targeting every web server that they find until they hit one that's vulnerable. A major concern is that the work-around provided by Microsoft isn't very expansive and it fails to provide IT admins with much to protect them while they're testing the patch.
Secondly, the sheer number of Windows web servers is huge. There are more Linux servers in terms of total numbers, but Windows servers are much more popular in corporate environments. Plus, they store a lot of valuable and sensitive information.
Cybercriminals can use the vulnerability to run code on your webserver under the IIS user account. They would then use an exploit for a second local vulnerability to escalate privilege, become administrator and install permanent exploit code. The attack is simple to execute and needs to be addressed quickly.
Who's Vulnerable?
Microsoft said the vulnerability has been found in Windows 7, Windows 2008 R2, Windows 8 and 8.1, Windows Server 2012 and 2012 R2 and in Server Core instillation option.
Other important patches released can be seen here and include fixes for vulnerabilities in Internet Explorer and Office.
CLIENTS ON OUR MANAGED SERVICES PROGRAM WILL HAVE THE PROPER PATCHES APPLIED.
To get more breaking IT security news or to talk about how your business in Florida can be protected against dangerous online threats, contact Pulse Business Solutions at info@pulsebizsolutions.com or by phone at (239) 676-6679.
Yes! I'm looking for the best IT services to support my business
Clients Feedback
We initially called Pulse in to work on a problem that three other so called "experts" were not able to resolve. Within a couple of hours they had located and resolved the issue. James was able to explain what the cause of the problem was in non-geeky language that I could understand. We've been working with Pulse ever since then and just love the fast response times and personal service.
Their Knowledge is Remarkable-Linda Jenkins, Controller
Beaumont Electric Naples, FL
read more»