New Disaster Relief Bill to Assist Small Businesses in the Wake of a Disaster
It's difficult to forget the havoc that Hurricane Katrina wreaked on the residents of New Orleans in August of 2005. With more than 1200 people killed, over 108 billion dollar's worth of property damage, and far below adequate emergency relief, it is a tragedy that the world will not soon forget.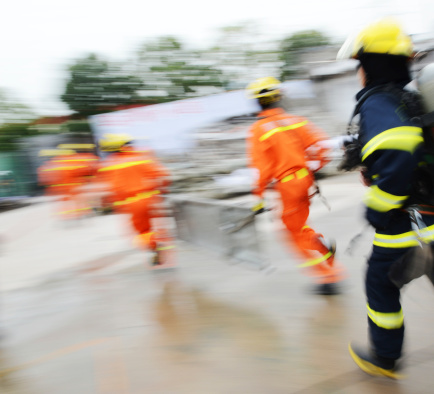 Rise After Disaster Act
Not surprisingly, the local small businesses took a crippling blow financially following Katrina's devastating effects, many of which whom have yet to recover. The US government had received a wave of harsh criticism in the last ten years regarding their emergency response both during and after Hurricane Katrina, many accusing the system of abandoning the hard working citizens of New Orleans at a time when they needed their government needed them most.
It would now appear that the US government has recognized their shortcomings by passing a disaster relief bill called  the Rise After Disaster Act, which has been designed to help small businesses both during and after the wake of a disaster including:
Recovery loans to be provided after the Small Business Administration aid has been exhausted
Technical support and counselling provided to help small businesses recover and resume their operations
Federal agencies will be encouraged to use locally based contractors instead of Washington D.C based contractors
Enabling businesses to increase the size of their SBA disaster loans to remediate their properties where necessary, to combat contractor malfeasance.
The bill's sponsor, Louisiana Sen, David Vitter said that "Those of us in Louisiana know too well the challenges of recovering and rebuilding after devastating natural disasters, which is why we understand that sometimes we just need a little extra help. Having passed it (Rise After Disaster Act) through the Senate earlier this year, I am glad to see my broadly bipartisan legislation pass through the house and head to the Presidents desk to be signed into law."
As chairman of the Senate Small Business and Entrepreneurship Committee, Senator Vitter has not only led the charge for improved disaster relief for small businesses, he has committed himself to continuing the fight for improving relief for hard working small business owners to be able to weather even the harshest of disaster-related storms.
Pulse Business Solutions provides managed IT services wherein we handle your information technology and create a business continuity plan that keeps you going. Call (239) 676-6679 or email us at info@pulsebizsolutions.com for more information.
Yes! I'm looking for the best IT services to support my business
Clients Feedback
After switching to Pulse, we were pleased to know that our IT service bills were consistent and fixed fee each month. This part was huge because finally we could plan and budget for our IT service expenses. We also appreciated the fact that Pulse would dispatch experienced technicians based on the issue at hand resulting in faster resolution of problems that arose. One of the most valuable parts of working with Pulse is that I know there will be a quick and appropriate resolution to any issue that we experience. This process gives me peace of mind because like most small businesses, we need quick and efficient responses to any and every system issue we may face. Pulse's consistency and dependability in service is unparalleled to providers we've had in the past.
Consistent and Dependable-Non-Profit Organization
Fort Myers, FL
read more»