Neiman Marcus Confirms Security Breach Over The Holiday Shopping Season.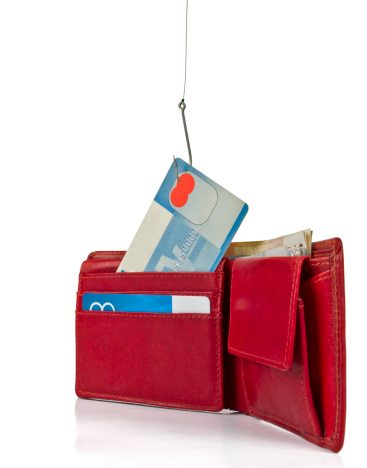 After Target Corp. revealed its data breach, — Neiman Marcus confirmed that cybercriminals also stole their customers' payment card information over the holiday season. This is the second retailer that suffered a cyber-security attack during this time period!   
Neiman Marcus was notified by its credit card processor about the unauthorized payment activity in mid-December.  Plus, the cyber-security intrusion was confirmed by a forensics firm on January 1st.
In addition to financial information, customers' names, phone numbers, email addresses, and home addresses were stolen. This type of information can be used to use credit cards, obtain loans, and tap bank accounts!
Neiman Marcus couldn't confirm the number of customers affected, but they say that any customers whose card numbers were fraudulently obtained, will be notified.
Neiman Marcus is working with the U.S. Secret Service to learn more information about the breach:
"We have begun to contain the intrusion and have taken significant steps to further enhance information security," they said.
Robert Siciliano, McAfee security expert, believes that the Neiman Marcus and Target cyber-thefts were committed by the same group of hackers.
Your Take-Home Messages
If you shopped at Neiman Marcus or Target over the holidays, look for unauthorized activity on your debit or credit card statements in January and February.
Alert your credit card issuer of any suspicious activity.
If you have your receipts from purchases at either store, save them to compare with the bills from your credit card issuer.
Obtain a copy of your credit report if you believe your card number may have been stolen.
In any instance, and especially when a security breach is involved, you should avoid random emails that appear suspicious.
To learn more about the latest security breaches and how to protect yourself, give Pulse Business Solutions a call at (239) 676-6679 or send us an email at: info@pulsebizsolutions.com
Yes! I'm looking for the best IT services to support my business
Clients Feedback
After switching to Pulse, we were pleased to know that our IT service bills were consistent and fixed fee each month. This part was huge because finally we could plan and budget for our IT service expenses. We also appreciated the fact that Pulse would dispatch experienced technicians based on the issue at hand resulting in faster resolution of problems that arose. One of the most valuable parts of working with Pulse is that I know there will be a quick and appropriate resolution to any issue that we experience. This process gives me peace of mind because like most small businesses, we need quick and efficient responses to any and every system issue we may face. Pulse's consistency and dependability in service is unparalleled to providers we've had in the past.
Consistent and Dependable-Non-Profit Organization
Fort Myers, FL
read more»