Microsoft is Officially Launching Sway: Should You Be Moved?
Microsoft is adding yet another new application to the Office 365 line-up with the launch of Sway; think of it as an easy-to-use PowerPoint web interface. Sway allows users to create and share interactive reports and presentations. We know that average business and education users rely on PowerPoint as the standard for presentations, but with Sway, perhaps Microsoft is actually trying to move PowerPoint users over to a new tool.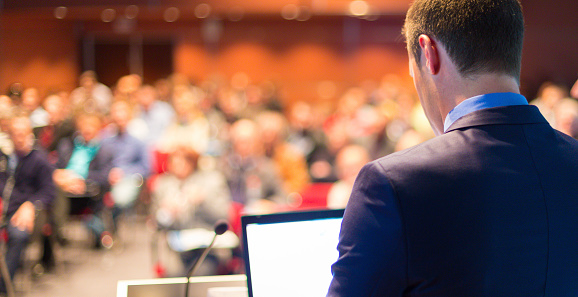 How does it stack up?
One potential problem is that Sway might be too simple; they promise interactive content, but how unique can your content get? Hopefully Sway won't turn into another dull PowerPoint project with reused slide templates.
We have to admit that PowerPoint presentations have become dry, repetitive, and sometimes even boring. Sway actually spices presentations up in a way that PowerPoint never could; it allows you to add videos and interactive charts so your audience stays engaged and informed.
Convenient and Secure
Sway is user friendly and incredibly easy to navigate. Plus, every step is auto-saved directly into your Microsoft OneDrive, so you never have to worry about losing work.
Microsoft describes Sway as 'digital storytelling'; its unique features include the ability to import PDFs, Excel spreadsheets, and even PowerPoint presentations. Sway is live via the Web, so you can access it right from your Office 365 portal.
Could this be Microsoft's way of developing a new platform to catch on with a younger workforce? It's certainly appealing – all you need is a browser and an Office 365 account and you're ready to work. Windows 10 users will have the app available at their disposal, so we encourage you to give it a try and see if it's right for you.
Sway is also currently available to most customers with an Office 365 plan that includes Office Online, Office 365 Business, or Office 365 ProPlus.
Need help purchasing an Office 365 Business or Enterprise plan to start using Sway? Contact Pulse Business Solutions at info@pulsebizsolutions.com or (239) 676-6679 for expert assistance and consulting.
Yes! I'm looking for the best IT services to support my business
Clients Feedback
After switching to Pulse, we were pleased to know that our IT service bills were consistent and fixed fee each month. This part was huge because finally we could plan and budget for our IT service expenses. We also appreciated the fact that Pulse would dispatch experienced technicians based on the issue at hand resulting in faster resolution of problems that arose. One of the most valuable parts of working with Pulse is that I know there will be a quick and appropriate resolution to any issue that we experience. This process gives me peace of mind because like most small businesses, we need quick and efficient responses to any and every system issue we may face. Pulse's consistency and dependability in service is unparalleled to providers we've had in the past.
Consistent and Dependable-Non-Profit Organization
Fort Myers, FL
read more»