Malware Alert! Email Scam Hitting Businesses – How to Recognize the Attack
ANOTHER MAJOR MALWARE ALERT TARGETING LOCAL BUSINESS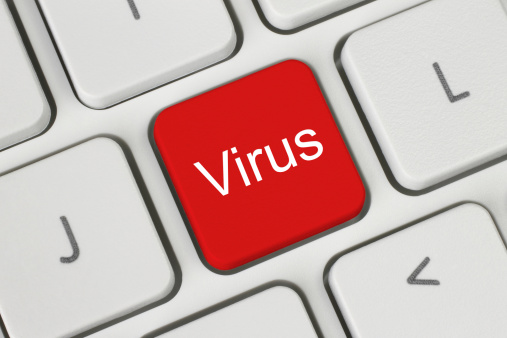 FAKE INVOICE EMAIL CONTAINS DAMAGING PAYLOAD
There's malware going around right now that could have disastrous effects on your business. Reports are coming in about people receiving a fake invoice email containing a ZIP attachment – and not surprisingly, what it contains could be extremely damaging to your entire system. Not only that, but it spreads quickly and uses your contacts to move even further. So what can you keep an eye out for to keep yourself protected?
The Scam 
The email has been going around with the subject 'Electronic' – it contains a ZIP attachment with an EXE file that has the icon of an Adobe PDF.
Running the EXE is as simple as double-clicking it – and then your system is infected.
The truly scary part is what comes next. Not only will clicking on the contents of the email infect your computer, but it gains access to your data and then the email starts to spread with you as the source.
The malware gathers everyone from your email program (which likely includes your family, friends and business associates) and sends them the same email. At that rate, the bug will be spreading extremely quickly.
Stay Protected
Currently most anti-virus engines are not detecting the bug, meaning you need to ensure that your staff is educated about proper online safety that everyone in your office is extremely careful when working online and opening emails.
Leaks have been reported through many of the major antispam services and only email services.
If you believe you've been hit or accidentally opened an infected email, get in touch with your IT support immediately and we'll take it from there
Also – disconnect your computer from the internet to stop the spread of the bug.
As your managed IT services company, we take every step to protect your network and your business.  Sometimes threats like this can squeak through the best defences.  Be on the look out for any suspicious activity and report it immediately to us by calling (239) 676-6679 or email us at info@pulsebizsolutions.com.
Yes! I'm looking for the best IT services to support my business
Clients Feedback
After switching to Pulse, we were pleased to know that our IT service bills were consistent and fixed fee each month. This part was huge because finally we could plan and budget for our IT service expenses. We also appreciated the fact that Pulse would dispatch experienced technicians based on the issue at hand resulting in faster resolution of problems that arose. One of the most valuable parts of working with Pulse is that I know there will be a quick and appropriate resolution to any issue that we experience. This process gives me peace of mind because like most small businesses, we need quick and efficient responses to any and every system issue we may face. Pulse's consistency and dependability in service is unparalleled to providers we've had in the past.
Consistent and Dependable-Non-Profit Organization
Fort Myers, FL
read more»