Long Awaited Undo Send Feature Finally Added to Gmail
If you're among the large population of Gmail users who have been patiently waiting for an undo send button, then your prayers have been answered.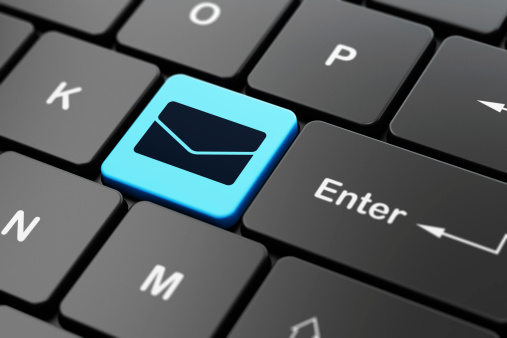 Google has officially integrated an undo send feature into Gmail for those of us who often regret sending emails within five seconds of having hit the send button. There is one caveat, however: you only have a small window of time during which you can effectively use the feature. Depending on the configurations that you set, this time can range from 5 to 30 seconds.  While it is an undoubtedly small timeframe, more often than not, we catch our mistakes within 30 seconds after sending an email.
In order to take of advantage of Gmail's undo feature, follow these five simple steps:
Click on the little cog icon select "Settings" located at the upper right hand corner of the page.
Under the "General" tab, find the "Undo Send" section about a third of the way down the page.
Click the box next to "Enable Undo Send."
Choose between 5, 10, 15 and 20 seconds for the cancellation period.
Scroll all the way to the bottom and hit "Save Changes."
So, the next time that you catch a spelling mistake or forget to include an important detail, save yourself from entering panic mode or having to send an embarrassing second email to explain your first email. The undo send feature will allow you some extra time to rectify any mistakes.
To learn more about Gmail's undo send button or for assistance enabling this feature, give us a call at (239) 676-6679 or send us an email: info@pulsebizsolutions.com. 
Yes! I'm looking for the best IT services to support my business
Clients Feedback
After switching to Pulse, we were pleased to know that our IT service bills were consistent and fixed fee each month. This part was huge because finally we could plan and budget for our IT service expenses. We also appreciated the fact that Pulse would dispatch experienced technicians based on the issue at hand resulting in faster resolution of problems that arose. One of the most valuable parts of working with Pulse is that I know there will be a quick and appropriate resolution to any issue that we experience. This process gives me peace of mind because like most small businesses, we need quick and efficient responses to any and every system issue we may face. Pulse's consistency and dependability in service is unparalleled to providers we've had in the past.
Consistent and Dependable-Non-Profit Organization
Fort Myers, FL
read more»