Lacking an Online Presence? Follow These 5 Valuable LinkedIn Tips to Get Your Business Noticed!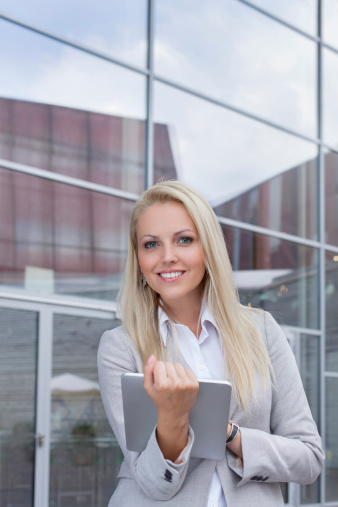 While most social media sites are designed to allow you to network with friends and family, LinkedIn is a networking site designed to allow you to connect with others in your industry, as well as find and share relevant content. And consider this: 260 million individuals are using LinkedIn, which means it's highly likely someone will search for your profile to learn more about your business.
LinkedIn is a fantastic way to improve your organizational reputation and showcase your brand, however, it's important to make sure you're using LinkedIn properly to achieve the benefits of using a networking site. Of course, it can be difficult to use LinkedIn properly if you're new to the site. Here's a few tips to help you make the most out of your LinkedIn profile.
Search for Influencers: Do some research to find the leaders and experts in your industry. Once you've found the leaders and experts, engage with these influencers to increase visibility for your brand.
Participate in Groups: Create and join groups relevant to your business. Once you've done this, start sharing original content and ask others to engage with your content.
Keep Track of Competitors: Every business will have a few competitors in the market. Keep track of your competitors on LinkedIn! Stay up to date on the news they're posting and the products they're releasing.
Look for Prospects: Connect with your prospects on LinkedIn. Look into their sales department and find decision makers to help you reach out to the right person and close a deal.
Don't be a Salesman: Don't focus on selling your products and services all the time, instead, spend a lot of time sharing best practices and offering valuable information to help those connected to you.
Keep in mind, creating a reputable brand takes time. Don't get discouraged if you're not getting optimal results immediately. If you follow these tips and stay consistent, you will improve your organizational reputation and achieve the benefits of using a networking site.
For more tips on using LinkedIn to improve your organizational reputation, give us a call or send us an email. As your trusted IT service organization, we can help you take advantage of all LinkedIn has to offer for your business.
Yes! I'm looking for the best IT services to support my business
Clients Feedback
After switching to Pulse, we were pleased to know that our IT service bills were consistent and fixed fee each month. This part was huge because finally we could plan and budget for our IT service expenses. We also appreciated the fact that Pulse would dispatch experienced technicians based on the issue at hand resulting in faster resolution of problems that arose. One of the most valuable parts of working with Pulse is that I know there will be a quick and appropriate resolution to any issue that we experience. This process gives me peace of mind because like most small businesses, we need quick and efficient responses to any and every system issue we may face. Pulse's consistency and dependability in service is unparalleled to providers we've had in the past.
Consistent and Dependable-Non-Profit Organization
Fort Myers, FL
read more»