Is your Technology Support Company Making You Feel Special?
Valentine's Day Is Just Around The Corner.  So We Decided To Ask You This Important Question.
Does Your Information Technology Company Make You Feel Special?
Do you feel like just another number in a long line of customers that your tech support company is attending to? Do the services you're being provided with feel less than top-notch? Your relationship needs to be a two-way road, and if your support company isn't listening to your needs and offering the services and security your business requires to thrive then it's time to move on. So, what can the right technology support team do to make you feel special?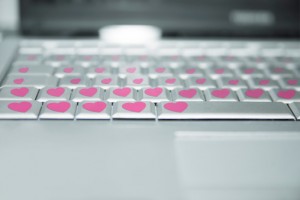 Pay Attention to Your Needs
Many types of businesses use similar tools and applications to complete work, but no two companies are exactly alike. Is your IT support company truly paying attention to what your unique industry needs are, or are they simply offering run-of-the-mill service that's not allowing your business to operate at its best?
A partner that cares about your business doesn't want you to constantly be worried about its security. If you're not sure that your system is safe, it probably isn't. A great technology support company will let you know how they're keeping you safe and what you can do to further protect your data. If you're constantly worrying, they're doing something wrong.
Silence doesn't help anyone. You need to have an open and conversational relationship with your tech support so you're always in the know about what's going on. Your IT service team needs to meet with you regularly to discuss goals and keep you up-to-date on system maintenance and upgrades.
If your technology support team in Florida isn't making you feel special, then it's time that you find a company that will. Don't be made to feel like less than you're worth – get the support you deserve to keep your clients happy and business thriving.
To get into a partnership that values your needs will make you a top priority, contact Pulse Business Solutions at info@pulsebizsolutions.com or by phone at (239) 676-6679.
Yes! I'm looking for the best IT services to support my business
Clients Feedback
After switching to Pulse, we were pleased to know that our IT service bills were consistent and fixed fee each month. This part was huge because finally we could plan and budget for our IT service expenses. We also appreciated the fact that Pulse would dispatch experienced technicians based on the issue at hand resulting in faster resolution of problems that arose. One of the most valuable parts of working with Pulse is that I know there will be a quick and appropriate resolution to any issue that we experience. This process gives me peace of mind because like most small businesses, we need quick and efficient responses to any and every system issue we may face. Pulse's consistency and dependability in service is unparalleled to providers we've had in the past.
Consistent and Dependable-Non-Profit Organization
Fort Myers, FL
read more»